Judge Rules Ohio Must Recognize Gay Couple's Marriage for Burial Purposes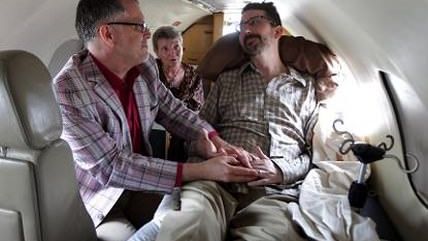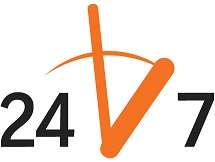 John Arthur, of Ohio, is dying of ALS, a degenerative nerve disorder. Before he passes away, he and his partner of 20 years, James Obergefell, managed to make it to Maryland to get married to have it legally recognized by the state.
Then they returned home to sue Ohio for recognition. They're not looking for a lot, just for Obergefell to be buried next to Arthur someday once he dies as well. The state and relatives are resistant. So they turned to the courts, and a federal judge agreed. Via the Cincinnati Enquirer:
James Obergefell has lived with the love of his life for 20 years before they married two weeks ago.

They also hoped to be buried next to each other, to spend eternity together, but the state of Ohio and his spouse's relatives won't let him – because he married another man, John Arthur.
Last week, the two men sued Ohio Gov. John Kasich, Ohio Attorney General Mike DeWine and the Cincinnati doctor responsible for approving death certificates. Obergefell and Arthur asked a judge to overturn existing Ohio law – which doesn't recognize same-sex marriage – to allow Obergefell to be listed as surviving spouse on Arthur's death certificate and for it to show that Arthur's marital status at death as married.
A U.S. district magistrate judge agreed, but it's a very limited ruling that only applies to this couple:
Without that official designation as Arthur's spouse, Obergefell told Black, he won't be able to be buried with him in Spring Grove Cemetery. Arthur's family plots are in that cemetery and his grandfather previously stipulated in documents that only the family's direct descendents and their spouses can be buried in the family plot. With Black's ruling, Obergefell can be buried next to Arthur.
Follow this story and more at Reason 24/7.
Spice up your blog or Website with Reason 24/7 news and Reason articles. You can get the widgets here. If you have a story that would be of interest to Reason's readers please let us know by emailing the 24/7 crew at 24_7@reason.com, or tweet us stories at @reason247.