Government Opposition to Medical Marijuana Hurts Seniors the Most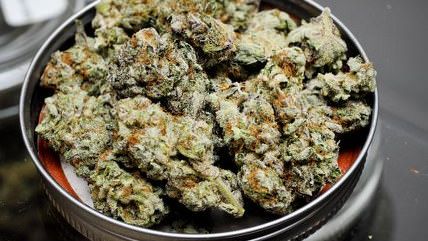 (Dank Depot / Foter / CC BY)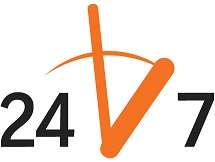 We've reported the Department of Justice shutting down medical marijuana dispensaries and putting owners and operators in prison. We're reported property owners being threatened for renting space for the operation of medical marijuana dispensaries. Often this is taking place in states like California where the citizens have voted to make medical marijuana a legal form of treatment for illness.
People with medical marijuana prescriptions can sometimes grow their own. But what if you're a senior in an assisted living facility or nursing home? What options do you have when you're living in a facility subject to all sorts of state and federal licensing requirements in order to operate? The Atlantic notes that fear of federal response is making it harder for some of the people who could benefit the most from medical marijuana – the elderly – from securing access:
Muddied by its illegal status at the federal level, social stigma, and often hesitant attitudes of administrators who in some cases fear losing funding for allowing a controlled substance on their property, medical marijuana presents a list of challenges for seniors and the people who care for them.

In a state that enacted the first medical marijuana voter initiative in the U.S., the group that stands to perhaps benefit the most from medical marijuana has the hardest time gaining access to it.

For the marijuana advocates working to change perceptions of a substance classified as a Schedule 1 Drug, reaching the seniors in assisted living facilities has been an ongoing, lengthy struggle.

Sue Taylor, the senior outreach coordinator for Harborside Health Center in Oakland, Calif., the largest marijuana dispensary in the country and subject of several federal lawsuits, had difficulties with assisted living facilities and nursing homes for years.

"They wouldn't let me in, because they were afraid of losing funding and getting put out of the building for even smoking," she said.
Taylor is slowly making inroads with administrators, but others don't seem to be having as much luck:
According to a Los Angeles-based marijuana advocate who wished to remain anonymous, every administrator with whom she spoke several facilities was under the impression that cannabis is illegal and they would lose their state license if they allowed it as an alternative symptom relief for clients.

Most simply refused to discuss medical cannabis past this initial misconception, she said.
Follow this story and more at Reason 24/7.
Spice up your blog or Website with Reason 24/7 news and Reason articles. You can get the widgets here. If you have a story that would be of interest to Reason's readers please let us know by emailing the 24/7 crew at 24_7@reason.com, or tweet us stories at @reason247.