Chuck Schumer Asks White House to Make NYPD's Ray Kelly Secretary of DHS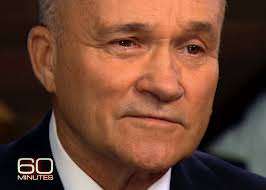 In the minds of people who think about these things, NYPD Commissioner Ray Kelly has been a contender for DHS secretary since Pres. Obama was first elected. Today, Sen. Chuck Schumer (D-NY) added his voice to the chorus when he called Obama's chief of staff and asked the White House to consider making Kelly a successor to DHS Secretary Janet Napolitano, who announced today that she's resigning. The New York Observer reports:
Mr. Schumer personally made a call to White House Chief of Staff Denis McDonough to suggest Mr. Kelly's for the job, according to a statement released by his office this afternoon.

"The Department of Homeland Security is one of the most important agencies in the federal government," Mr. Schumer said. "It's leader needs to be someone who knows law enforcement, understands anti-terrorism efforts, and is a top-notch administrator, and at the NYPD, Ray Kelly has proven that he excels in all three."

"There is no doubt Ray Kelly would be a great DHS Secretary, and I have urged the White House to very seriously consider his candidacy," he added. "While it would be New York's loss, Commissioner Kelly's appointment as the head of DHS would be a great boon for the entire country. Janet Napolitano has done an outstanding job, and if I had to give her a grade on her tenure, it would be 'A+'. We need someone just as good who can fill her shoes."

The NYPD's press office didn't immediately respond to a request for comment, but earlier today, Mr. Kelly and Mayor Michael Bloomberg released a statement praising Ms. Napolitano's tenure.

"Secretary Napolitano never lost sight of the fact that New York City was on the top of the terrorist target list and acted accordingly in funding important initiatives, including Securing the Cities," Mr. Kelly said. "She performed a great public service not only for New York City but for the nation at large."
It's difficult to imagine the Senate blocking Kelly's nomination; under his supervision, the NYPD has been a very eager partner in D.C.'s War on Terror (ocassionally too eager, according to the FBI), and I can't recall any senators (though I may be missing some) objecting to stop-and-frisk. Opposing Kelly's appointment would be a great opportunity for Sen. Rand Paul (R-Ky.) to make more Americans aware of the NYPD's disregard for civil liberty.