Increasing Number of Schools Using Iris Scanners Instead of Traditional Student IDs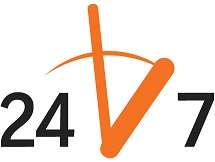 An increasing number of colleges are doing away with traditional student IDs and replacing them with iris scanners. At least one justification for the change is that while pieces of plastic can be lost at dive bars, keg parties,or football games the library it is a lot harder to lose your eyeballs.
Similar scanners are also being used on buses used by elementary school kids.
From CNN:
Kids lose their school IDs but they don't often lose their eyeballs.

That's one of the reasons why a growing number of schools are replacing traditional identification cards with iris scanners. By the fall, several schools—ranging from elementary schools to colleges—will be rolling out various iris scanning security methods.

Winthrop University in South Carolina is testing out iris scanning technology during freshman orientation this summer. Students had their eyes scanned as they received their ID cards in June.
Follow these stories and more at Reason 24/7 and don't forget you can e-mail stories to us at 24_7@reason.com and tweet us at @reason247.