Former MLB Pitcher John Rocker: Steroids Made Baseball "a Better Game" for Fans and Players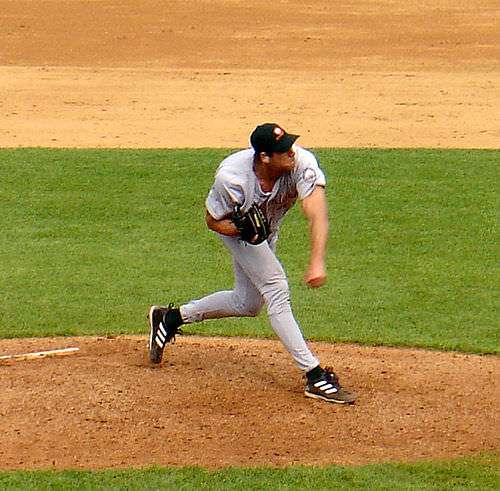 In a radio interview yesterday, John Rocker, a retired MLB relief pitcher, said he thanks that steroids make for better baseball.
"I think it was a better game," he said about the days before the MLB cracked down.
Rocker spoke with 92.3 The Fan, a sports station based in Cleveland. The hosts, who described Rocker as "the best closer in the game" during his career, quickly turned their questions to the issue of steroid use. Rocker, who did stints from 1998 to 2003 with the Braves, Indians, Rangers, and Rays, has spoken openly over the last few years about his personal experiences using performance enhancing drugs.
"Do you think [steroids] should be legal for everybody and it should be a player's choice?" the radio hosts asked Rocker.
"I think they should be," Rocker answered.
He talked about his own experience. "I'm paid to get [a batter] out, and win pennants for my team, and keep my job, and feed my family," Rocker said. Using steroids to succeed "was almost keep [sic] up with the joneses."
The retiree said that players juiced not only for themselves, but for the sake of the fans. You're paying to be entertained," Rocker said. "At the end of the day when people are paying their $80, $120… to buy their ticket and come watch that game, it's almost like the circus is in town.. They want to see some clown throw a fastball 101 mph and some other guy hit it 500 feet. That's entertainment."
Rocker dismissed the idea that it's even possible to effectively ban or test for performance enhancing drugs. "There are over fifty thousand steroid combinations in existence. You can go into a lab… offshore and get a chemist to build you a steroid… The best test out there, the ones the Olympics use, can only test for five hundred molecular combinations."
He did acknowledge that there is was an "ethical side of things, and that "lying and cheating" in baseball has cultivated a sense of skepticism around stand-out players.
Rocker said he does not miss playing, and that the "real passion of [his] heart" is Save Homeless Veterans, for which he is the Director of Public Affairs.