Report: Jihadists With Syrian Chemical Weapons Are the UK's 'Most Worrying Emerging Terrorist Threat'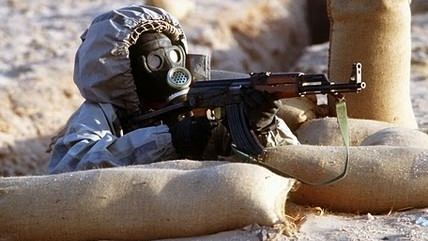 (Unknown author/wikimedia)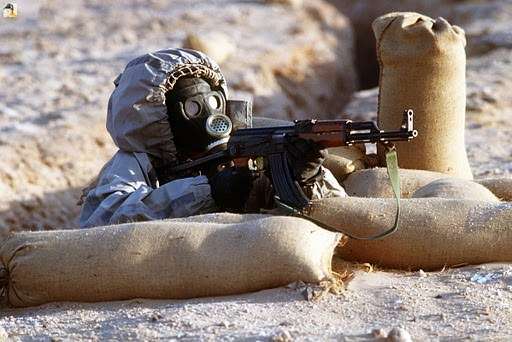 A British parliamentary committee has warned in its annual report that Al Qaeda-linked groups getting a hold of chemical weapons is the U.K.'s "most worrying emerging terrorist threat."
The Intelligence and Security Committee added that "lone actors" continue to pose a threat to British security. From the BBC:
The report said there was a growing threat of attacks by "lone actors", like the assailant who stabbed Labour MP Stephen Timms while he was holding a surgery in his east London constituency in 2010.

By their nature, lone actors are much harder for intelligence agencies to detect, it added.

One Home Office official reportedly told the committee: "There is no doubt that the more sophisticated people in al-Qaeda recognise that groups are, in some ways, a thing of the past; and that encouraging lone acts of terror is exactly the way forward."
The British government has been one of Assad's most vocal critics. Last month British Foreign Secretary William Hague said that it would be wrong to rule out arming Assad's opposition, which includes some of the groups and individuals the Intelligence and Security Committee mentioned in their report.
The British, as well as the French, have been among the strongest advocates of some sort of intervention in Syria, having already sent non-lethal military aid. Last month, British Prime Minister David Cameron said that the British government could arm rebels in Syria without a vote in the House of Commons. However, according to Reuters there have been no confirmed shipments of weapons to rebels from the U.S. or Europe.
It is worrying that the situation in Syria is providing an environment where jihadists could potentially acquire chemical weapons. However, increased British intervention in Syria is hardly going to alleviate the chance of jihadists getting their hands on chemical weapons. As unpleasant as Al Qaeda-linked groups in Syria are, they could directly benefit from countries like the U.K. sending weapons to rebels.
If the British government is concerned about chemical weapons being used in the U.K. by a jihadist now fighting in Syria its interventionist policy should be immediately reconsidered.