Prison Ordered to Hire Back Guards Fired over an Officer's Murder Because Everybody Else Was Awful, Too
Incompetence is not a firing offense when you work for the government. Even when it kills a co-worker.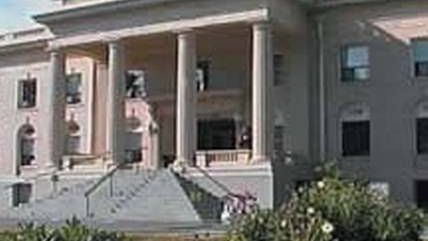 (Wash. State Dept. of Corrections)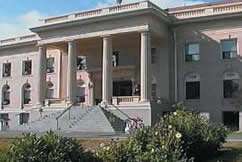 In 2011, Officer Jayme Biendl was strangled by an inmate inside the Monroe Correctional Complex prison chapel in Monroe, Wash.
Prison officials put the blame on three guards and fired them, accusing them of dereliction of duty and attempting to mislead investigators trying to figure out what happened. The Daily Herald reported in 2012 about the complaints against one of the guards fired. He was supposed to have been watching the inmates leaving the chapel, but he was not at his post and they didn't know where he was. His absence allowed an inmate to circle back into the chapel and strangle Biendl. The inmate is now on death row for the murder.
So, today an arbitrator reversed the firings and ordered the corrections department to bring them back on, with back pay. They were represented by the Teamsters Union who complained that officials were "pointing fingers" and not looking at "underlying problems."
Here is how the arbitrator explained why these three guards shouldn't be held accountable, again according to The Daily Herald:
Michael Cavanaugh, the arbitrator, found that safety problems were widespread at the prison, and that it was unfair to blame individual employees for institutional complacency at the time of Biendl's murder, according to the 54-page ruling released Tuesday.

The arbitrator was less convinced that officers had been dishonest about what happened that night. He said some of the discrepancies in their statements could be attributed to sloppiness and inattention to detail, as well as poor job performance and bad supervisory practices.
They weren't lying to investigators! They were just bad at their jobs and you can't just fire somebody because he's bad at his job! Especially when other people are bad at their jobs, too!