Scores Dead in Aftermath of Egyptian Coup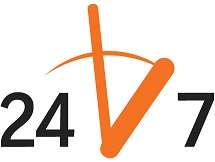 At least 40 people have been killed outside of the barracks in Cairo where the Muslim Brotherhood believe former Egyptian President Mohammed Morsi is being held.
From the BBC:
At least 40 people have been killed in a shooting incident in Cairo, amid ongoing unrest over the removal of Egypt's President Mohammed Morsi.

The Muslim Brotherhood says its members were fired on at a barracks where they believe Mr Morsi is being held, during a sit-in demanding his reinstatement.

However the army said a "terrorist group" had tried to storm the barracks.

Mr Morsi, an Islamist and Egypt's first freely elected leader, was ousted by the army last week after mass protests.
The violence in Egypt is not isolated to Cairo. Video footage has emerged that The New York Times reports shows Islamist supporters of Morsi throwing two young men off a building in Alexandria.
From The Daily Mirror:
A bloodthirsty gang is filmed flinging r­ivals to their deaths from the top of a building as violence spirals out of control in Egypt.

Horrific scenes captured on a mobile phone and posted on YouTube show a group of men surrounded by captors in the north-east city of Alexandria, the Sunday People can report.

Sickeningly, the victims are tossed head-first from a ledge. They land on the ­concrete roof below, where they are beaten and left for dead.
Watch the footage of the incident The Daily Mirror reported on below. WARNING: Graphic content:
American legislators are considering suspending foreign aid to Egypt.
From MSNBC:
Lawmakers pondered suspending aid to Egypt following the military coup there this week, though the difficult politics surrounding the overthrow of former President Mohammed Morsi's government made for little consensus.

Senior members of Congress from both parties called for the Egyptian military, which acted this week to topple Morsi's Islamist government, to act quickly to restore democracy and civil rights, and to hold new elections as soon as possible. But no lawmaker called either for restoring Morsi to power, an acknowledgment of the popular sentiment in Egypt that led to the military's actions this week to oust Morsi's democratically-elected government.
Follow this story and more at Reason 24/7.
Spice up your blog or Website with Reason 24/7 news and Reason articles. You can get the widgets here. If you have a story that would be of interest to Reason's readers please let us know by emailing the 24/7 crew at 24_7@reason.com, or tweet us stories at @reason247.