After Mali, Islamic Militants Look to Niger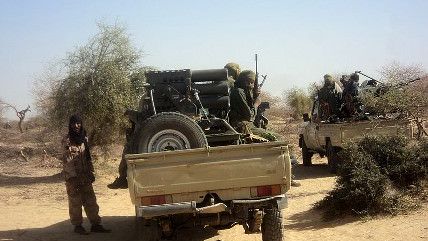 (militants Magharebia/wikimedia)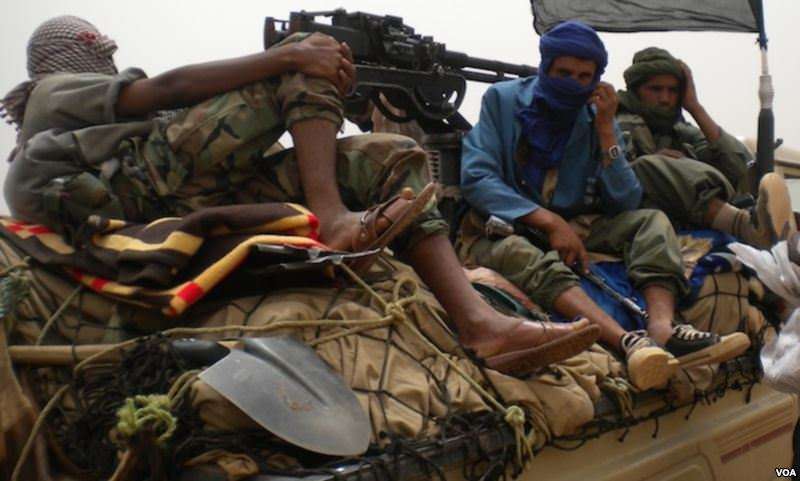 The French intervention in Mali is winding down and a United Nations peacekeeping mission has been deployed an has taken over security responsibilities from an African-led peacekeeping force. The French intervened in Mali in January 2013 at the request of the Malian government, who were struggling to deal with a Tuareg rebellion backed in part by Islamist militants.
Since the intervention began Islamic militants have been displaced from much of the territory they captured. Malian officials still plan on holding elections later this month. It seems that a country once threatened by Islamic takeover is free from that threat for now thanks to the French-led intervention.
However, the French-led intervention is limited to Mali. Islamic militants are not geographically bound, and while the situation in Mali may have improved it appears that Islamic militants have merely set their sights on another North African country, Niger.
The Economist reported on recent suicide attacks in Niger over the weekend:
The jihadists targeted Niger after its government backed a French-led campaign to oust their fellow insurgents from Mali next door. Niger has accepted military aid from America and France, allowing drones to operate from the capital, Niamey. "We were braced for an attack but not on this scale," says Moussa Akfar, a local security expert. "We were shocked. These were the first suicide-attacks in our history."
Niger is a good candidate for Islamic militants. It is one of, if not the poorest countries in the world, with a military and a government without the means to effectively deal with Islamic militants. The impoverished country is also roughly twice the size of France with a population of a little over 16 million, meaning that Islamic militants will not have a hard time moving around or hiding themselves.
It might well be the case that the French-led intervention mostly succeeded in removing Islamic militants from Mali. However, the threat Islamic militants pose to Niger and North Africa more broadly remains. The French and other Western nations do not have the ability to stage a French-style intervention in every North African country that Islamic militants decide to move into. The French, despite their recent mission in Mali, will have to rethink how to address Islamic fundamentalism in countries like Niger as Islamic militants spread across North Africa, something their intervention in Mali has evidently not stopped.