Libertarian College Student Records and Publicizes Constitutional Violations at DUI Checkpoint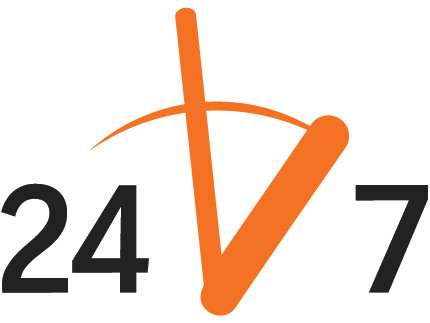 The courts have approved police checkpoints along the roads for limited reasons — most commonly, to check drivers' sobriety, and travelers' citizenship. The savvier among us know, however, that these reasons are often bullshit, invoked as excuses for broader dragnets. In Tennessee, Chris Kalbaugh, a libertarian college student, as part of an organized effort to monitor police conduct, recorded his experience at a "DUI" checkpoint. At this checkpoint, he was ordered to pull over, denied an answer as to whether he was being detained — and was never even asked if he'd been drinking.
From The Tennessean:
A video of Rutherford County deputies stopping a Middle Tennessee State University student at a DUI checkpoint, then asking him to pull over and searching his car after he wouldn't roll the window all the way down, is nearing 2 million hits on YouTube.

Libertarians nationwide have been recording interactions with police in a campaign to demonstrate what they call violations of constitutional rights. A party representative said Chris Kalbaugh, 21, checked in and got the go-ahead for such a demonstration before he stopped at the checkpoint and encountered Rutherford County Sheriff's Deputy A.J. Ross.

Kalbaugh's video camera was recording from the passenger seat, aimed toward the driver's side window.

In the video, Ross asks Kalbaugh to roll down his window farther, and Kalbaugh refuses, saying it's fine where it is. When Kalbaugh continues to challenge Ross' demands, Ross orders him to pull his car over and step out. Later, a drug dog searches the outside of car, then inside.
Reason writers have chronicled the mysterious art of handling drug-sniffing dogs, which causes them to alert whenever it's most convenient for police. The Supreme Court has dismissed dogs' track records in terms of accuracy, saying that a mere alert is sufficient grounds for a search. Of course, that opens the door for handlers to prompt "alerts" from their loyal animals without actual cause. It's no surprise that the officers found nothing in Kalbaugh's car.
Note how Deputy A.J. Ross, before the deputies realize they're being recorded, admits, "He's perfectly innocent and he knows his rights. He knows what the Constitution says."
Ross's comment is followed by another deputy conceding, "It wasn't a very good alert." That deputy then notices the camera.
Kalbaugh drove away after a delay for the fruitless search and harassment, and with yet more evidence of how little police conduct has to do with the theoretical restrictions on their authority.
The stop occurred on Independence Day.
Follow this story and more at Reason 24/7.
Spice up your blog or Website with Reason 24/7 news and Reason articles. You can get the widgets here. If you have a story that would be of interest to Reason's readers please let us know by emailing the 24/7 crew at 24_7@reason.com, or tweet us stories at @reason247.