Thomas Massie Introduces Bill Blocking Military Aid Being Sent to Syria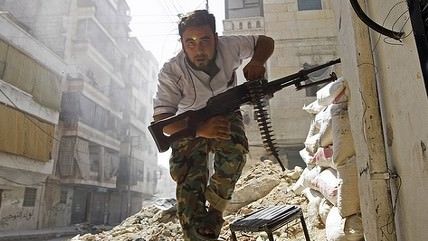 (a.anis / Foter.com / CC BY-ND)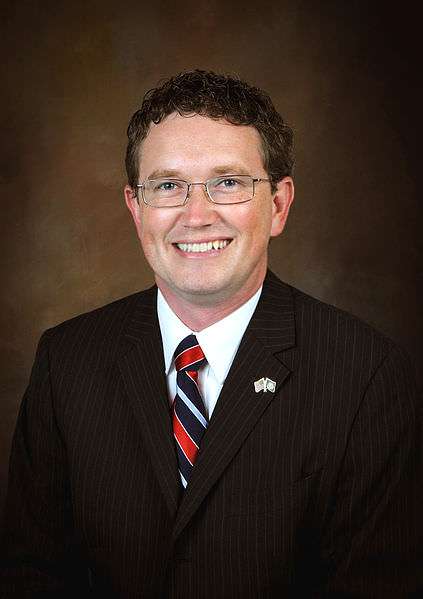 Yesterday, Rep. Thomas Massie (R-Ky.) and nine of his Republican colleagues introduced a bill that would block unauthorized U.S. military aid from being sent to rebels in Syria.
From Massie's press office:
WASHINGTON – Today, Representative Massie and nine other House members introduced legislation to block unauthorized U.S. military aid to Syrian rebels.

Article 1, Section 8 of the Constitution gives Congress—not the President—the power to declare war. But the President recently announced his intention to send arms to the rebels in Syria fighting President Bashar al-Assad's regime. H.R. 2507, the War Powers Protection Act of 2013, prohibits any military assistance to Syrian opposition forces unless Congress issues a formal declaration of war pursuant to Article 1, Section 8 of the Constitution.

"Since our national security interests in Syria are unclear, we risk giving money and military assistance to our enemies," said Rep. Massie. "Additionally, all military action must be authorized by Congress. The American people deserve open debate by their elected officials."
The bill comes a week after Sen. Rand Paul (R-Ky.) and three of his colleagues introduced a similar bill to the Senate.
It is reassuring to see that bills have been introduced in both the Senate and the House of Representatives that would limit our involvement in a conflict where Al Qaeda-linked groups are fighting with rebels.
Reason TV sat down with Massie to discuss turd sandwiches, surveillance, and more earlier this month.
The other congressmen who introduced the bill with Massie are Rep. Justin Amash (R-Mich.), Rep. Walter Jones (R-N.C.), Rep. Scott DesJarlais (R-Tenn.), Rep. Louie Gohmert (R-Texas), Rep. Ted Yoho (R-Fl.), Rep. Phil Roe (R-Tenn.), Rep. Joesph Pitts (R-Pa.), Rep. Mark Meadows (R-N.C.), and Rep. Mo Brooks (R-Ala.).