Survey Finds that 41 Percent of Small Business Owners Have Frozen Hiring Because of Obamacare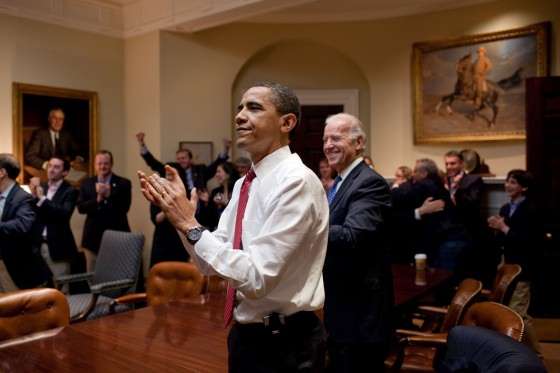 A new poll of business owners about how Obamacare has affected employment decisions is positively brutal for the health law. Via CNBC:
Forty-one percent of the businesses surveyed have frozen hiring because of the health-care law known as Obamacare. And almost one-fifth—19 percent— answered "yes" when asked if they had "reduced the number of employees you have in your business as a specific result of the Affordable Care Act."

The poll was taken by 603 owners whose businesses have under $20 million in annual sales.

Another 38 percent of the small business owners said they "have pulled back on their plans to grow their business" because of Obamacare.
Only 9 percent of the businesses surveyed thought the law would be good for business. Another 39 percent thought the law would not have much effect. More than half—55 percent—said they expected Obamacare to result in higher health care costs.
This tracks with other survey data. In April, a survey by the Chamber of Commerce found that the health law was the top worry for small business owners—edging out economic uncertainty, which had been at the top of the list for two years. We've also seen some economic evidence that the law is discouraging employers from hiring full-time employees.
And why shouldn't small business owners be worried? The Obama administration recently delayed a key part of the law's small business insurance exchange—essentially the only part that might provide small businesses some benefit. The law also imposes health coverage mandate on businesses with more than 50 employees. Firms that don't comply end up paying a per-worker penalty. That's already sparked concern amongst some employers who worry they might have to reduce full-time staff, and confusion amongst others who still don't have a clear idea about what they will have to do to comply with the mandate.