The IRS Isn't Just Snoopy and Politicized, It's Also Well-Armed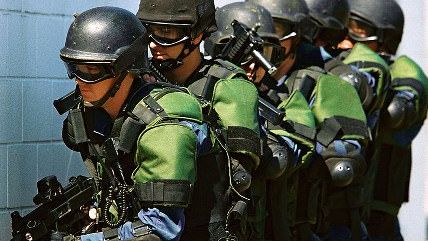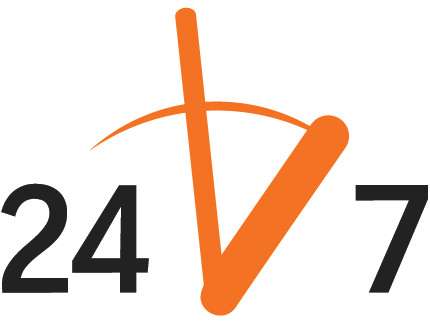 Those of use who've been putting the screws to the IRS over the past few weeks, asking why the nation's tax collectors have, once again, been caught targeting political opponents of the current president, might have reason to wonder if the massive extortion agency isn't getting a wee bit … testy. Perhaps even ornery. At least, IRS agents have been seen blowing off steam at the firing range in an organized and official manner, putting a fair amount of the nation's increasingly hard-to-find ammunition down the spouts of AR-15 semi-automatic rifles (they're only "assault weapons" if used by private citizens, you know).
From Politico:
Rep. Jeff Duncan wants to know why IRS law enforcement agents are training with AR-15 rifles.

As chairman of the House Homeland Security oversight subcommittee, Duncan (R-S.C.) toured a federal law enforcement facility in late May and noticed agents training with the semi-automatic weapons at a firing range. They identified themselves as IRS, he said.

"When I left there, it's been bugging me for weeks now, why IRS agents are training with a semi-automatic rifle AR-15, which has stand-off capability," Duncan told POLITICO. "Are Americans that much of a target that you need that kind of capability?"

While Duncan acknowledges that the IRS has an enforcement division, he questions if that level of firepower is appropriate when they could coordinate operations with other agencies, like the FBI, especially in a time of austerity.
Duncan acknowledges that the IRS has an enforcement division, the better to extract hard-earned shekels from reluctant Americans, but semi-automatic rifles? It's not like they're carrying a sidearm and they knock on someone's door and say, 'You're evading your taxes,'" he says.
The tax-collection agency defends its arsenal, insisting its "Criminal Investigation Special Agents are equipped similarly to other federal, state and local law enforcement organizations." It's hard to argue with that. After all, even the National Park Service has a SWAT team (watch your ass, Yogi).
Follow this story and more at Reason 24/7.
Spice up your blog or Website with Reason 24/7 news and Reason articles. You can get the widgets here. If you have a story that would be of interest to Reason's readers please let us know by emailing the 24/7 crew at 24_7@reason.com, or tweet us stories at @reason247.