Teen Arrested for Posting Rap Lyrics on Facebook, But Grand Jury Refuses to Indict
Grand juries are famously accused of a propensity to indict a ham sandwich if a slick D.A. tells them to, but a Massachusetts grand jury has wisely declined to indict Cameron D'Ambrosio, a teen arrested for posting rap lyrics on Facebook that were thought by cops to constitute a "terroristic threat."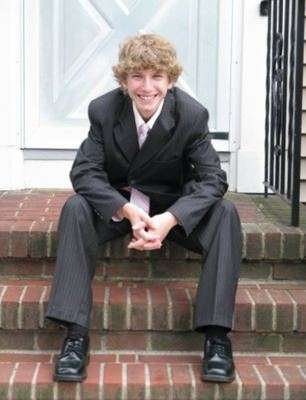 Rolling Stone with the good news:
Cameron D'Ambrosio, 18, was arrested in Methuen, Massachussetts on May 2nd after posting a rap verse on his Facebook wall that contained the line, "fuck a boston bombinb [sic] wait til u see the shit I do, I'ma be famous for rapping, and beat every murder charge that comes across me." The high school student has been held in jail since then without bail. "There will be a bail hearing this afternoon, after which point he will probably be released, is my educated guess," says Essex County DA spokesperson Carrie Kimball Monahan.

Prosecutors sought to charge D'Ambrosio with threats to make a bomb or hijack a vehicle, carrying a maximum sentence of 20 years in prison….

D'Ambrosio was arrested after his fellow students alerted a school police officer, who then contacted the Methuen police. The police issued a somewhat alarmist statement on their website and Facebook pages with the headline "Methuen High School Student Arrested!!!" Local police chief Joseph Solomon failed to mention that D'Ambrosio is an aspiring rapper when talking with the media – making his Facebook post sound more like a straightforward statement of intent than a provocative lyric…..

Several observers noted that D'Ambrosio's amateur status likely contributed to the decision to arrest him. "If he were successful, he probably wouldn't have been charged," adds the ACLU's Segal. "Whether or not you're a terrorist shouldn't come down to how good of a hip-hop artist you are." In this case, it seems the grand jury agreed.