Tea Party Groups May Be Too Political For IRS Comfort, But Here's How OFA Defines Itself
501(c)4s aren't supposed to promote political candidates, but what else is OFA about?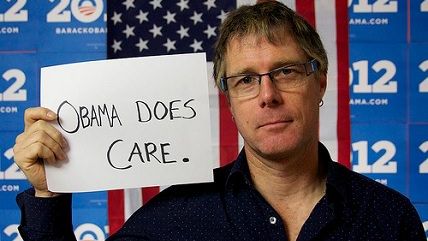 "Tea party" and "patriot" were among a list of keywords meant to net Constitutional and conservative-minded 501(c)4 applicants that might not meet the criteria. So what's a model "social welfare" group look like?
Here's how Organizing for Action (a 501(c)4 and successor to Obama for America) defines itself:
The video was sent out by OFA today and posted on BarackObama.com, which is operated by OFA. But 501(c)4's aren't supposed to be about politicians, theoretically, but about issues. Yet there's not much in the video in the way of substance. How many keywords for the IRS can you come up with? Change? Moving Forward?
Just more anecdotal evidence that the IRS needs to get out of the regulating political speech business altogether. No matter how refined the mandate, the agency is always far more likely to target groups outside the political mainstream and in the opposition than fan clubs of power like OFA.
Flag your own keywords below.