San Francisco's Hatred of All Things Profitable Extends to Food Trucks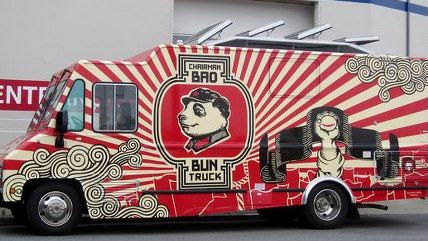 (Scott Beale / Foter.com / CC BY-NC-ND)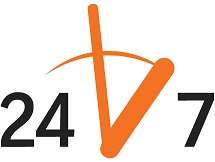 Oh, sure, food trucks allow small businesses to compete with established (and sometimes stagnant) brick-and-mortar restaurants. That's one reason why restaurant owners push for cities to regulate or ban them.
But only in San Francisco would there be fears that food trucks need to be regulated because chain restaurants/retailers might actually embrace them. Burger King has recently rolled out a large fleet of food trucks. San Francisco can't have that. Courtesy of the San Francisco Business Times:
San Francisco's formula retail ordinance — a.k.a the chain-store killer — continues to deter large and growing retailers interested in opening shops or restaurants in the city. Soon, it could put the brakes on food trucks, too.

As part of Supervisor Scott Wiener's recently proposed legislation to amend the city's Public Works, Planning and Transportation codes, mobile food vendors that are owned or operated by a restaurant group with 11 or more locations will be prohibited from serving in neighborhood districts where the formula retail law applies.

In other words, if La Boulange with its 20-something locations and now endless Starbucks kiosks wanted to take its crispy croissants on the streets, it would be severely limited.
Follow this story and more at Reason 24/7.
Spice up your blog or Website with Reason 24/7 news and Reason articles. You can get the widgets here. If you have a story that would be of interest to Reason's readers please let us know by emailing the 24/7 crew at 24_7@reason.com, or tweet us stories at @reason247.