Internet Sales Tax Bill Looks Dead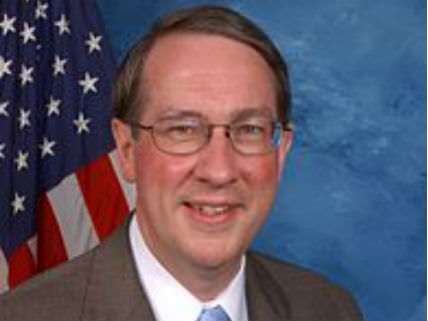 House Judiciary Committee Chairman Bob Goodlatte (R-Va.) says his committee will not take up the Senate-approved Marketplace Fairness Act, which would let states require online merchants to collect sales tax. According to Generation Opportunity, an activist group that campaigned against the legislation, "Goodlatte's statement effectively kills the bill." WSLS, the NBC affiliate in Roanoke, describes the congressman's position this way:
Goodlatte said the bill is unfair to consumers since they would have to pay more.

"Transactions on the Internet are going to increase," the Republican congressman said. "It's obviously something where we want to make sure that the many, many businesses in this community who do business online and you don't see them because they don't have storefronts are treated fairly."

Goodlatte said the states should reach an agreement so Congress doesn't have to get involved. He said House Republicans will work on their own version of the bill that protects consumers.
I criticized the sales tax bill and suggested a better approach in a column last month.