Most Transparent Administration in History Has Secret E-mail Addresses
If you've got a million dollars, maybe they'll tell you about them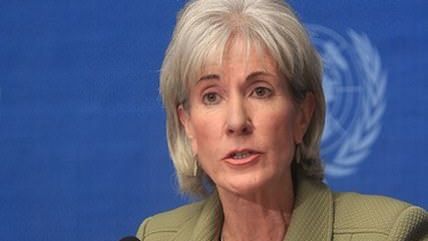 (US Mission Geneva / Foter.com / CC BY-ND)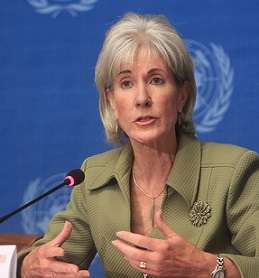 Former Environmental Protection Agency Head Lisa Jackson drew some controversy to her department by creating a fake employee named Richard Windsor, whose e-mail address she used to conduct official business. She went so far as to earn various agency certifications for computer training and – Ha! Ha! – ethics for her alias.
While other agency heads may not go so far as to develop an alter ego the way Jackson did, the Associated Press has discovered that she's not the only Obama Administration appointee who has arranged for secret e-mail accounts to conduct business:
Some of President Obama's political appointees, including the Cabinet secretary for the Health and Human Services Department, are using secret government email accounts they say are necessary to prevent their inboxes from being overwhelmed with unwanted messages, according to a review by The Associated Press.

The scope of using the secret accounts across government remains a mystery: Most U.S. agencies have failed to turn over lists of political appointees' email addresses, which the AP sought under the Freedom of Information Act more than three months ago. The Labor Department initially asked the AP to pay more than $1 million for its email addresses.
The Labor Department backed off its demand, but here's what they claimed they had to do to provide a list of appointees' e-mail addresses:
The Labor Department initially asked the AP to pay just over $1.03 million when the AP asked for email addresses of political appointees there. It said it needed pull 2,236 computer backup tapes from its archives and pay 50 people to pore over old records. Those costs included three weeks to identify tapes and ship them to a vendor, and pay each person $2,500 for nearly a month's work. But under the department's own FOIA rules—which it cited in its letter to the AP—it is prohibited from charging news organizations any costs except for photocopies after the first 100 pages. The department said it would take 14 weeks to find the emails if the AP had paid the money.
The potential transparency dangers of federal agency employees having undisclosed email addresses are obvious and I won't belabor them. Agency representatives told the Associated Press that these non-public e-mail accounts are always searched in response to records requests, but the AP was unable to independently verify such a claim:
"What happens when that person doesn't work there anymore? He leaves and someone makes a request (to review emails) in two years," said Kel McClanahan, executive director of National Security Counselors, an open government group. "Who's going to know to search the other accounts? You would hope that agencies doing this would keep a list of aliases in a desk drawer, but you know that isn't happening."
The Health and Human Services Department initially didn't hand over any e-mail addresses at all for Secretary Kathleen Sebelius. After the AP complained, they complied. The agency asked the AP not to publish her secret e-mail address, but they did anyway: KGS2@hhs.gov.