Rebels Who Posed For Photo With Sen. McCain in Syria Identified As Kidnappers By Lebanese Press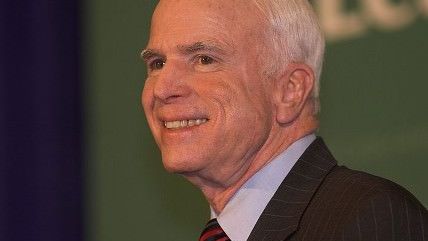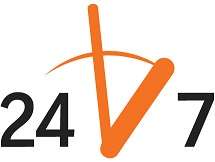 Sen. John McCain (R-Ariz.) recently said that he is confident that the U.S. would be able to send weapons to rebels in Syria without the worrying elements of Assad's opposition getting hold of them.
Unfortunately for Sen. McCain it looks like when he visited rebels a few days ago in Syria he posed in a photo with rebels that The Daily Star, a Lebanon-based newspaper, has identified as men involved in the kidnapping of Lebanese pilgrims.
From BuzzFeed:
WASHINGTON — Senator John McCain's office is pushing back against reports that while visiting Syria this week he posed in a photo with rebels who kidnapped 11 Lebanese Shi'ite pilgrims.

The photo, released by McCain's office, shows McCain with a group of rebels. Among them are two men identified in the Lebanese press as Mohamed Nour and Abu Ibrahim, two of the kidnappers of the group from Lebanon.

A McCain spokesman said that no one who met with McCain identified themselves by either of those names.
Hat tip to Adam Simpson for sending the Reason 24/7 crew the story on Sen. McCain's confidence about sending weapons to rebels in Syria.
Follow this story and more at Reason 24/7.
Spice up your blog or Website with Reason 24/7 news and Reason articles. You can get the widgets here. If you have a story that would be of interest to Reason's readers please let us know by emailing the 24/7 crew at 24_7@reason.com, or tweet us stories at @reason247.