California Regulators Hide Obamacare Rate Shock With Misleading Comparison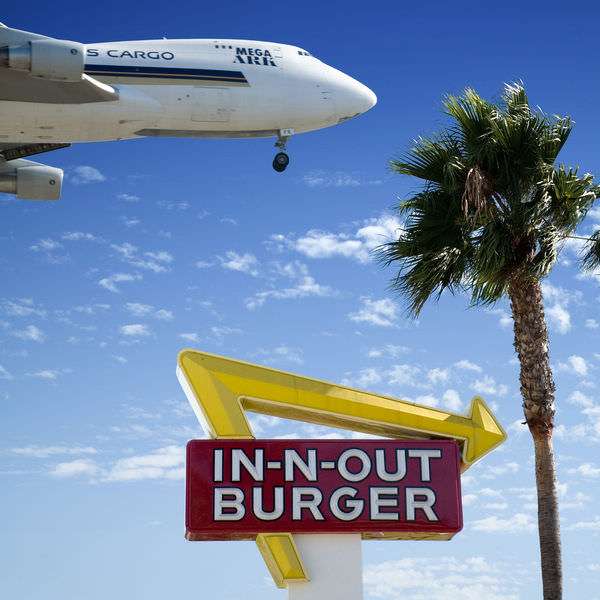 Do recently announced insurance rates for California's health exchange prove that worries about rate shock for health premiums are overblown? Not really. If anything, they suggest that concerns about big premium increases remain legitimate.
At the end of last year, California's health insurance regulators wrote a letter to Health and Human Services Secretary Kathleen Sebelius warning that state officials expected health insurance "rate shock as markets transition to [Obamacare's] rating rules."
But last week, after insurers participating in California's health insurance exchange announced rates for the first year, supporters of the health care law were quick to declare that there was no rate shock to be found. "No 'rate shock' here," declared a Washington Post headline, noting that the premiums were lower on average than had been predicted for the state by consulting firm Milliman. The prices submitted by insurers, according to New York Times columnist Paul Krugman, were "surprisingly low." Peter Lee, the head of Covered California, the state's exchange, pushed a similar message of good news. "These rates are way below the worst-case gloom-and-doom scenarios we have heard," he told the L.A. Times.
Yet Lee also acknowledged that some consumers would still get hit by substantial premium hikes. "Let's be clear, some consumers will have prices that go up," he said. "There may be some sticker shock."
In a press release, Covered California attempted to put a figure on the damage: "The rates submitted to Covered California for the 2014 individual market ranged from two percent above to 29 percent below the 2013 average premium for small employer plans in California's most populous regions."
So this is the supposed good news about Obamacare health premiums, as presented by its supporters: that prices will go up less than some predicted, and perhaps go down in some cases, but still enough that the state's chief exchange official felt the need to warn of "sticker shock" for some.
But this good news is not as good as it might sound, because it's based on a misleading comparison: next year's individual market rates with this year's small-employer plans. A more useful comparison would be with this year's individual-market premiums. And what that comparison reveals is that rate shock is real, and that the hikes are far larger than the comparison with small-group rates would suggest.
As the L.A. Times noted last week, "The average premium for individual plans sold through EHealthInsurance in California last year was $177 a month. Covered California said the average premium for the three lowest Silver plans statewide was $321 a month, albeit for more comprehensive benefits." That's a pretty big hike.
Over at Forbes, Avik Roy offers a more thorough comparison of current eHealthInsurance.com rates in California to next year's exchange premiums in the state.
If you're a 25 year old male non-smoker, buying insurance for yourself, the cheapest plan on Obamacare's exchanges is the catastrophic plan, which costs an average of $184 a month. (That's the median monthly premium across California's 19 insurance rating regions.)

The next cheapest plan, the "bronze" comprehensive plan, costs $205 a month. But in 2013, on eHealthInsurance.com (NASDAQ:EHTH), the average cost of the five cheapest plans was only $92. In other words, for the average 25-year-old male non-smoking Californian, Obamacare will drive premiums up by between 100 and 123 percent.

Under Obamacare, only people under the age of 30 can participate in the slightly cheaper catastrophic plan. So if you're 40, your cheapest option is the bronze plan. In California, the median price of a bronze plan for a 40-year-old male non-smoker will be $261. But on eHealthInsurance, the average cost of the five cheapest plans was $121. That is, Obamacare will increase individual-market premiums by an average of 116 percent.
Individual market rates doubling in the space of a year year? That sounds an awful lot like rate shock to me.
Of course, as the L.A. Times noted, there's a trade-off here: The coverage through the exchange is generally more comprehensive—and, as a result, also more expensive.
Obamacare's defenders seem to think it's a worthwhile trade-off. Yes, individual market consumers will be paying more than they might today, but insurers will have to sell policies to everyone, will be limited in how they can price based on health history, and will have to include a variety of essential benefits in the process.
Lower-income individuals, meanwhile, will be insulated from the full impact of those new rates thanks to the law's premium subsidies. Yet as health policy consultant Robert Laszewski points out, what that really means is that a big chunk of Obamacare's cost increases will fall on taxpayers. (And remember, an estimated 40 percent of people buying insurance through the exchanges won't get subsidies.)
There are other trade-offs too: As Laszewski also points out, health insurers are attempting to mitigate the costs imposed by the benefit requirements by offering narrow-network plans that limit the scope of providers covered. There's nothing wrong with those sorts of offerings, if insurers want to sell them and consumers want to buy them, but what Obamacare appears to be doing is giving both consumers and insurers a rather big push toward those sorts of provider-limited plans. Essentially, it's making the choice for them.
Fundamentally, that's a big part of what Obamacare is about: making choices for individuals, for businesses, and for the health care sector. And so under Obamacare we'll probably get more coverage (though perhaps not as much as supporters hope, especially at first), more insurance benefits (at least on paper), and (at least in theory) more accessible coverage. But don't be fooled into thinking it won't come without higher costs—for individuals, for businesses, and for the public. Obamacare both makes those choices and expects people to pay for them.
This post has been corrected; a statement indicating that individual market premiums might rise by 29% has been removed.