Jailed Pussy Riot Member in Hospital on Seventh Day of Hunger Strike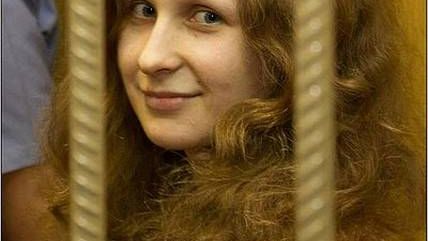 (Denis Bochkarev/wikimedia)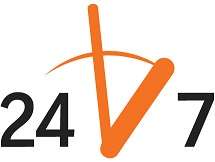 Maria Alekhina, one of the jailed members of the feminist punk-rock band Pussy Riot, has been taken to a hospital in the prison colony where she is currently being held on the seventh day of her hunger strike.
Alekhina began her hunger strike after she was banned from her own parole hearing.
In August last year Alekhina was sentenced along with two other Pussy Riot members to two years in prison for "hooliganism motivated by religious hatred" after staging an impromptu anti-Putin song in a Moscow cathedral. One of the band members, Yekaterina Samutsevich, was released after her lawyers successfully argued that she was detained by guards at the cathedral before she could get her guitar out of its case.
From the Associated Press:
MOSCOW (AP) — A jailed member of the Russian punk group Pussy Riot was hospitalized Tuesday on the seventh day of a hunger strike to protest what she calls a persecution campaign against her.

Maria Alekhina was transferred to a hospital in her prison colony in the Ural Mountains town of Berezniki, Pyotr Verzilov, who visited the colony Tuesday, told The Associated Press. He is the husband of one of her band mates.

Alekhina went on a hunger strike last Wednesday after she was barred from attending her own parole hearing. The court, which is across the street from the colony, denied her release.

Three members of the band — Alekhina, Nadezhda Tolokonnikova and Yekaterina Samutsevich — were convicted last year of "hooliganism motivated by religious hatred" for an impromptu punk protest against Vladimir Putin in Moscow's main cathedral and given two-year sentences.
Follow this story and more at Reason 24/7.
Spice up your blog or Website with Reason 24/7 news and Reason articles. You can get the widgets here. If you have a story that would be of interest to Reason's readers please let us know by emailing the 24/7 crew at 24_7@reason.com, or tweet us stories at @reason247.