FAA Won't Tell Residents of MA Town What the Deal is With Low-Flying Aircraft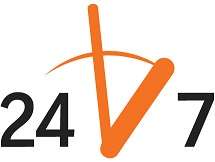 For the past two weeks residents of Quincy, Massachusetts have had to put up with a mysterious low-flying aircraft above the city. The aircraft has some residents concerned, but when asked for more information the FAA said only that the aircraft is not a drone. What the aircraft is being used for and by what agency (if any) remains a mystery to the people of Quincy.
From CBS Boston:
QUINCY (CBS) – A mystery in Quincy continues to deepen: Who is flying around the city from dusk to dawn, for the past ten days or so?

"It's frightening, not just weird, but frightening," said one resident of the Wollaston section.

Every night for nearly the last two weeks, residents have spotted a low-flying aircraft doing loops over the city. WBZ has learned the FAA knows what's going on, but the agency isn't telling.

"I mean it is strange. I don't know if they're looking for somebody, I have no idea," one resident told WBZ.
Follow this story and more at Reason 24/7.
Spice up your blog or Website with Reason 24/7 news and Reason articles. You can get the widgets here. If you have a story that would be of interest to Reason's readers please let us know by emailing the 24/7 crew at 24_7@reason.com, or tweet us stories at @reason247.