Syrian Rebels Say Any Political Solution Must Start With Assad Leaving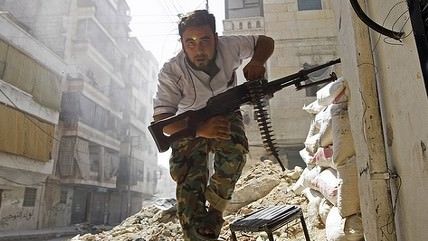 (a.anis / Foter.com / CC BY-ND)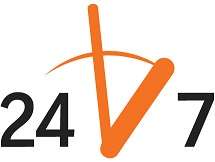 Today, Russia and the U.S called for peace talks on the Syrian civil war, a move that was welcomed by Lakhdar Brahimi, the UN-Arab League peace envoy. However, Syria's opposition coalition has responded by insisting that any political solution to the conflict begin with Assad stepping down from power, something he doesn't appear to have any interest in doing.
From Voice of America:
Syria's opposition coalition has responded to a U.S. and Russian call for peace talks to end the Syrian civil war by saying any political solution must begin with President Bashar al-Assad leaving power.

Speaking to VOA by phone from Istanbul, Syrian National Coalition spokesman Khalid Saleh reiterated the group's longtime demand for a peace process to start with the departure of Assad and the pillars of his government.
Read more from Reason.com on the conflict in Syria here. 
Follow this story and more at Reason 24/7.
Spice up your blog or Website with Reason 24/7 news and Reason articles. You can get the widgets here. If you have a story that would be of interest to Reason's readers please let us know by emailing the 24/7 crew at 24_7@reason.com, or tweet us stories at @reason247.