Benghazi Testimony Continues, Berlusconi Conviction Upheld, Obama's Cigarette Tax Plan Ignored: P.M. Links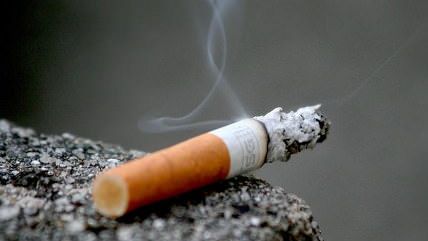 (lanier67 / Foter.com / CC BY-NC-ND)
Credit: lanier67 / Foter.com / CC BY-NC-ND

Testimony about the Benghazi consulate attack and the Department of State's response is the subject of a House panel today. Former diplomat Gregory Hicks testified about the government's responses to the attack and his shock at the "talking point" that the attack was connected to the "Innocence of Muslims" video.

The tax evasion conviction for former Italian Prime Minister Silvio Berlusconi has been upheld. The court recommends four years in jail.
Nobody cares about President Barack Obama's proposed cigarette tax increase and there's no sign that the administration is even going to try to pass it.
That irrepressible Vice President Joe Biden apparently told an environmentalist that he's opposed to the construction of the Keystone XL pipeline, a position not shared by the administration.
Billionaire hedge fund manager Paul Singer says the Fed's quantitative easing program is creating a distorted recovery that helps the rich and leaves the poor out, creating class warfare.
Colorado continues inching toward the actual implementation of legal marijuana sales, as the state's Senate approved two bills related to stores and taxes.
Spice up your blog or Website with Reason 24/7news and Reason articles! You can easily add a widget here.
Have a news tip for us? Send it to: 24_7@reason.com.
Follow us on Facebook and Twitter, and don't forget to sign up for Reason's daily updates for more content