Feds Lose $250K in Attempt To Steal Motorcycle Club's Logo, Then Try Again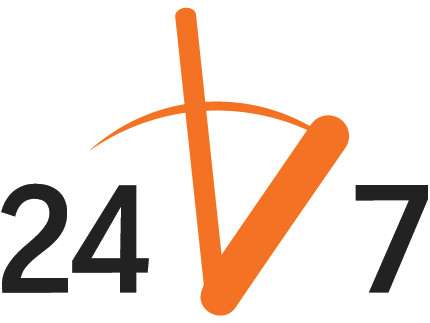 It takes a special talent to combine abuse of asset forfeiture with a free speech violation, and to blow a wad of cash while doing it, but the federal government is certainly up to the task. In its crusade against the Mongols Motorcycle Club and the group's (allegedly) criminal activities, the Department of Justice decided to use asset forfeiture in an effort to seize the organization's distinctive logo of a stylized Mongol warrior on a motorcycle. The goal, apparently, was a symbolic victory that would strip the group's members of the right to use the image.
But an image is how you you present yourself, which would seem to be an exercise of First Amendment-protected free speech rights, isn't it? At least, that's how a federal judge saw it, right before he ordered the federal government to reimburse the motorcycle club's attorneys to the tune of $253,206.
So, the feds being the feds, they're just doubling down.
From the Bend Bulletin:
WASHINGTON — Federal prosecutors just lost a quarter of a million dollars trying to take away the Mongols Motorcycle Club trademark. Now they're trying again.

Revving up an unusual free speech case, prosecutors in Southern California filed racketeering charges against the related Mongol Nation in February. No one will go to jail if prosecutors prevail in what appears to be a long-shot case. In theory, though, the federal government could end up owning the trademark that it's been chasing for years.

"I'm not aware of any other case where the government has sought forfeiture in this way," David Loy, the legal director of the ACLU Foundation of San Diego and Imperial Counties, said in an interview this week. "I have concerns about the case."

Prosecutors consider the Mongols' trademark name and logo of a ponytailed man riding a motorcycle to be signs of a criminal enterprise
Note that, even if the federal government somehow wins in its efforts to seize the Mongols Motorcycle Club's logo, it will have spent hundreds of thousands of dollars on a tactic that does nothing at all to prevent or solve crimes of any sort. The Mongols could just make up new patches, or do without them entirely. And the rest of us would get to wonder just how secure our trademarks are if we piss off the feds.
Follow this story and more at Reason 24/7.
Spice up your blog or Website with Reason 24/7 news and Reason articles. You can get the widgets here. If you have a story that would be of interest to Reason's readers please let us know by emailing the 24/7 crew at 24_7@reason.com, or tweet us stories at @reason247.