Teen Faces 20 Years for Alleged Online Terrorist Rap Threats (UPDATED)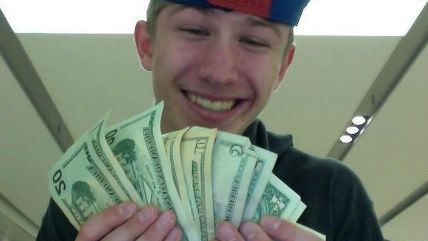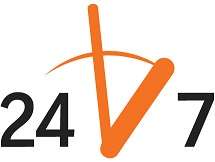 Cameron D'Ambrosio, an 18-year-old high school student in Methuen, Mass., has been arrested for terrorism charges because he scared people on Facebook with his rap music. Courtesy of the Valley Patriot (which does not skimp on sensationalizing the teen):
Methuen Police Chief Joe Solomon told the Valley Patriot this afternoon that D'Ambrosio a sent text message and posted terrorist threats on social media.

"We took this very seriously," Chief Solomon said.

"He posted a threat in the form of rap where he mentioned the White House, the Boston Marathon bombing, and said 'everybody you will see what I am going to do, kill people."

Superintendent of Schools Judy Scannell said that the student was not in school today, but that a student at Methuen High School saw the posting on Facebook and notified the school administration who notified police.
The chief goes on to explain that D'Ambrosio did not make any specific threats against any individual, but just saying he wanted to kill people was enough to arrest him and charge him with terrorism.
Oh, and there's this:
D'Ambrosio also had disturbing photos and posts on his Facebook page including "Fuck politics, Fuck Obama and Fuck the government!!"
UPDATE: The Boston Herald provides some better detail about what's going on than the Valley Patriot. D'Ambrosio faces one charge of making a bomb threat, which could could land him 20 years (but probably wouldn't). They also provide a heavily censored version of what his rap actually said:
"I'm not in reality, So when u see me (expletive) go insane and make the news, the paper, and the (expletive) federal house of horror known as the white house, Don't (expletive) cry or be worried because all YOU people (expletive) caused this (expletive)," read the social media posting that raised alarms with high school assistant Principal James Weymouth when another student called it to his attention.

The rant only got more disturbing from there as it continued, "(Expletive) a boston bominb wait till u see the (expletive) I do, I'ma be famous rapping, and beat every murder charge that comes across me!"
Follow this story and more at Reason 24/7.
Spice up your blog or Website with Reason 24/7 news and Reason articles. You can get the widgets here. If you have a story that would be of interest to Reason's readers please let us know by emailing the 24/7 crew at 24_7@reason.com, or tweet us stories at @reason247.