Putin Brings Back Stalin-Era Labor Medal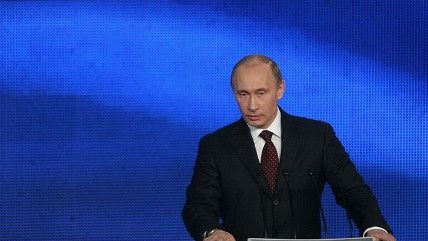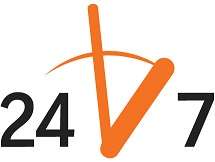 Russian President Vladimir Putin has awarded five people the Hero of Labor medal in St. Petersburg. The name of the medal has been changed slightly from its original Stalin-era name, the Stalin's Hero of Socialist Labor medal. Putin has previously denied that he wants to reinstate Soviet practices, and last week said that there is nothing in modern Russia that is reminiscent of Stalin.
From Reuters:
(Reuters)—President Vladimir Putin likes to deny that he is taking Russia back to the USSR, but on Wednesday he dusted off another communist relic by restoring a labor medal introduced under Josef Stalin.

A week after telling the nation there was nothing in Russia that smacked of the late Soviet dictator, Putin pinned the Hero of Labour award on five recipients in St Petersburg, the cradle of the 1917 revolution that swept communists to power.
Happy May Day everyone.
Follow this story and more at Reason 24/7.
Spice up your blog or Website with Reason 24/7 news and Reason articles. You can get the widgets here. If you have a story that would be of interest to Reason's readers please let us know by emailing the 24/7 crew at 24_7@reason.com, or tweet us stories at @reason247.