Good News, Nevada Agoraphobes! You (and Only You) Can Legally Play Poker Online!
The silly outcome of online gambling regulations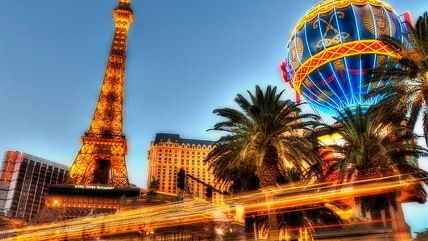 (Sprengben [why not get a friend] / Foter.com / CC BY-NC-SA)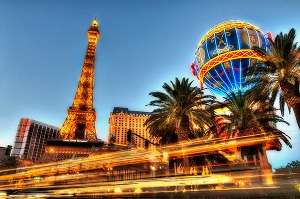 Today an online poker company in Nevada opened its site, allowing visitors to legally engage in Internet gambling. It's a first. But the catch is, in order to engage in this legal online gambling, players need to physically be within the state of Nevada. So if you happen to be in Nevada but are terrified of the bells and whistles and buffets and drink specials and feather boas and street people thrusting fliers for prostitutes at you, you're good to go!
As for the rest, oh well. Bloomberg Businessweek explains:
Online poker came to an abrupt halt on April 15, 2011—a day known in the industry as Black Friday—when the US. Department of Justice cracked down on the three biggest sites, shutting them down and freezing player accounts. Some players have continued to play illegally, risking that their money might be seized at any moment.

This won't be an issue in Nevada any more. "Players won't have to worry if their money is safe," Ultimate Gaming Chief Executive Officer Tobin Prior told the AP. "They are going to be able to play with people they can trust and know the highest regulatory standards have been applied."

Internet gaming has in fact been legal in Nevada, as well as in Delaware and New Jersey, for some months, but it has taken a while for states and companies to get their ducks in a row and actually make legal sites accessible to players. Online poker may be available in Delaware and New Jersey before the end of the year, according to Jennifer Webb, an analyst for Gambling Compliance.
In order to join the games at Ultimate Gaming's poker site, players have to provide their Nevada address and a valid Social Security number. Feel free to speculate as to what sort of outside fraud may result from this restrictive and pointless effort to prevent people from other states from gambling online.
Below, ReasonTV on the politics of online gambling: