Two Arrested for Terror Plot Against Train in Canada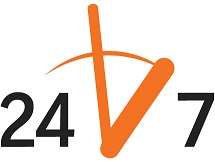 I'd make a joke about terrorists hating them for the hockey or their maple syrup, rather than their freedom, but Canada ranks higher than the United States on some freedom scales (horrible hate speech laws notwithstanding). Anyway, Canada today thwarted an alleged terrorist plot to blow up a passenger train.
CTV News reports:
The RCMP have arrested two people in connection with an alleged al-Qaeda-backed terror plot to derail a Via Rail passenger train.

CTV's Ottawa Bureau Chief Robert Fife reported earlier Monday that the train the suspects were targeting would have been travelling from New York to Toronto, and the attack would have occurred on the Canadian side of the border. The RCMP would not confirm the targeted train's route.

Police identified the suspects as Chiheb Esseghaier, 30, a resident of Montreal and Raed Jaser, 35, a resident of Toronto. They were arrested Monday morning and are facing terror-related criminal charges including conspiracy to carry out an attack against, conspiring to interfere with transportation facilities and murdering persons for the benefit of a terrorist group.
CTV News reports authorities believe the plot was supported by al Qaeda operatives within Iran, but there is no indication that the country actually sponsored the efforts.
Follow this story and more at Reason 24/7.
If you have a story that would be of interest to Reason's readers please let us know by emailing the 24/7 crew at 24_7@reason.com, or tweet us stories at @reason247.