Torture Suggested for Boston Bombing Suspect
A practice perfected in Medieval times is an issue in contemporary politics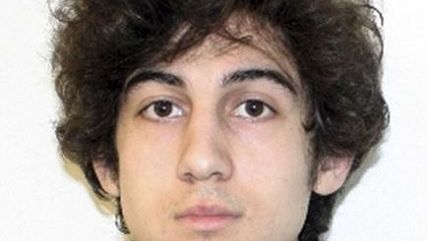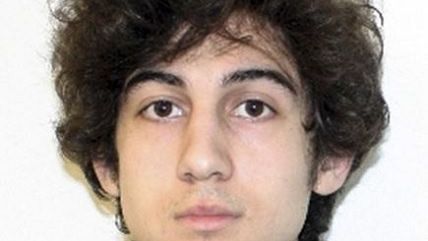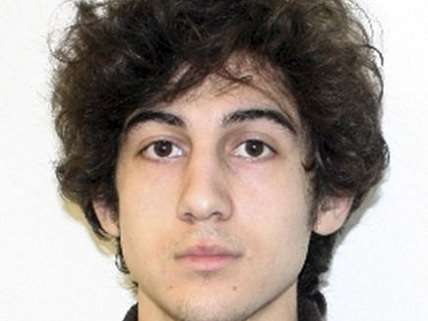 Earlier today, a state senator in New York echoed a not-unique sentiment on Twitter about the Boston bombing suspect who's in custody, that he ought to be tortured.
The politics of torture, perfected over thousands of years of human cruelty, is also American contemporary. Just today, Steve Chapman explained here at Reason how many Americans remain blissfully unaware of the U.S's very recent (and maybe even contemporaneous) torture policies. Undoubtedly, however, the presence of torture in the government's counterterrorism toolbox went a long way in bringing the widely condemned practice of torture back to American political discourse.
Slavoj Zizek warned of the consequences of this in a 2007 New York Times op-ed:
It is as if not only the terrorists themselves, but also the fight against them, now has to proceed in a gray zone of legality. We thus have de facto "legal" and "illegal" criminals: those who are to be treated with legal procedures (using lawyers and the like), and those who are outside legality, subject to military tribunals or seemingly endless incarceration.

Mr. [Khalid Sheik] Mohammed has become what the Italian political philosopher Giorgio Agamben calls "homo sacer": a creature legally dead while biologically still alive. And he's not the only one living in an in-between world. The American authorities who deal with detainees have become a sort of counterpart to homo sacer: acting as a legal power, they operate in an empty space that is sustained by the law and yet not regulated by the rule of law.

Some don't find this troubling. The realistic counterargument goes: The war on terrorism is dirty, one is put in situations where the lives of thousands may depend on information we can get from our prisoners, and one must take extreme steps. As Alan Dershowitz of Harvard Law School puts it: "I'm not in favor of torture, but if you're going to have it, it should damn well have court approval." Well, if this is "honesty," I think I'll stick with hypocrisy.

Yes, most of us can imagine a singular situation in which we might resort to torture — to save a loved one from immediate, unspeakable harm perhaps. I can. In such a case, however, it is crucial that I do not elevate this desperate choice into a universal principle. In the unavoidable brutal urgency of the moment, I should simply do it. But it cannot become an acceptable standard; I must retain the proper sense of the horror of what I did. And when torture becomes just another in the list of counterterrorism techniques, all sense of horror is lost.
And then eventually you get U.S. senators openly calling to strip a U.S. citizen of his constitutional rights.