Peter Suderman Reviews Oblivion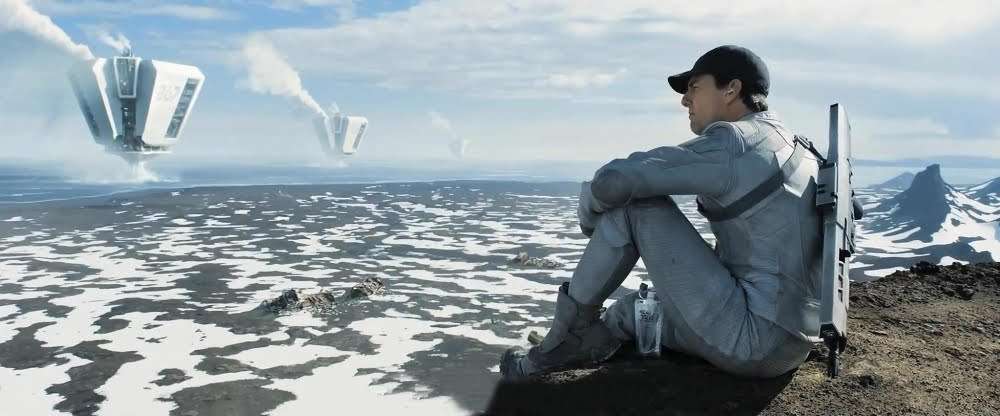 Senior Editor Peter Suderman reviews the post-apocalyptic sci-fi thriller, Oblivion, in today's Washington Times:
I have long suspected that Tom Cruise was grown in a vat, and the evidence accumulates every day. There is the fact that he does not appear to have aged since roughly 1998. There is his magically thick head of hair, and his face full of laser-cut stubble, laid out with graph-paper precision. And then there is his new movie, "Oblivion," in which, well, I won't spoil anything.

Suffice it to say that "Oblivion" presents Tom Cruise at his, well, Tom-Cruiseiest — not as a real human being, but as a wholly manufactured product who exists in a wholly manufactured world, built to satisfy the needs of mysterious and powerful forces, including, but not necessarily limited to, the audience.

That manufactured world is a small tower home that sits above the clouds of a futuristic Earth.

The planet has been ravaged by an eco-apocalypse that followed the destruction of the moon in a war with an alien invader. Mr. Cruise plays Jack, the repairman left behind to maintain the drones that protect mountain-sized water-extraction facilities from a handful of remaining enemy combatants. Jack lives and works with Victoria (Andrea Riseborough), who manages his drone-repair expeditions. Both have had their memories wiped for the mission.

In exchange, the pair get to cohabit in a gorgeous high-altitude home. With its lacquered pearl and black color scheme, and its high-tech minimalist design, their perch — held aloft on a thin metal arm — looks as if it has been designed by Apple as a sort of all-in-one living solution for some sort of software zillionaire. Call it an iHome — the perfect storage facility for Tom Cruise, the product.