Boston in Lockdown as Police Hunt for Marathon Bombing Suspect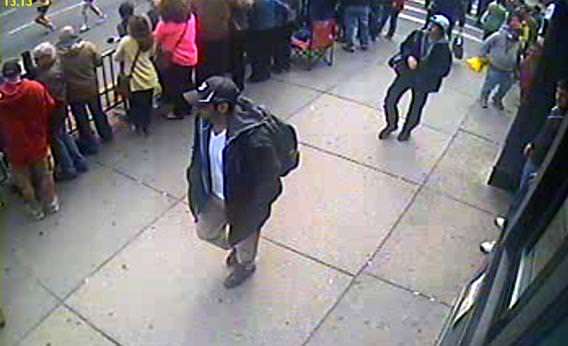 Police have converged on a fairly small area in Watertown, Massachusetts in a manhunt for Dzhokhar Tsarnaev, one of the two brothers suspected in this week's marathon bombing. Dzhokhar's older brother Tamerlan was killed earlier in a shootout with police.
Massachusetts Gov. Deval Patrick has asked the city's residents to stay indoors, and NBC News is reporting that "Boston and its surburbs, universities and transit system were on total lockdown" this morning. NBC also reports that police are searching for a potential associate of the brothers.
A few more details via NBC about the lockdown, the manhunt, and the initial chase, which began late last night:
…The lockdown initially affected more than 300,000 people in Cambridge, Watertown, Newton, Brighton, Allston and Belmont, but by 8 a.m., the entire city of Boston was paralyzed, officials said.

…Tips about the identity of the suspects were still pouring in when the Tsarnaev brothers robbed a 7-Eleven then fatally shot MIT police officer Sean Collier, 26, in his vehicle at 10:20 p.m., law enforcement officials said.

The brothers -- of Chechen origin, but legal permanent residents of the U.S. who moved here a decade ago -- then carjacked a Mercedes SUV, holding the driver captive for a half-hour before letting him go at a gas station in Cambridge, sources said.

The suspects took off in the car toward Watertown, tossing explosive devices out the window, officials said.
TV news reports say that in the process of the carjacking, the brothers identified themselves as the pair behind the marathon bombing.
Update: Reason contributor Garrett Quinn is tweeting from Boston.