Kerry Ready to 'Move On' from Benghazi
Congressional Republicans: Not so fast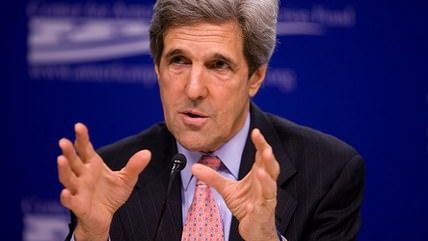 (Center for American Progress Action Fund / Foter.com / CC BY-ND)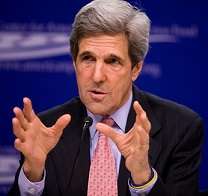 Republicans lawmakers aren't ready to let go of the Obama Administration's misleading description of the deadly Benghazi, Libya, consulate attacks as a spontaneous consequence of a stupid anti-Muslim YouTube video. This is making Secretary of State John Kerry just a wee bit testy. Via CNN:
Secretary of State John Kerry had a message for lawmakers he suggested were harping on the Obama administration's response to the September 11 raid on the U.S. diplomatic mission in Benghazi: let's move on.

"Let's get this done with, folks," Kerry told the House Foreign Affairs Committee in his first appearance before Congress since taking office. ""I do not want to spend the next year coming up here talking about Benghazi."

Seven months after the attack, which killed Ambassador Chris Stevens and three other Americans, Kerry faced sharp questions from Republican lawmakers over security at the Benghazi facility leading up to the attack and in the immediate aftermath.
Not only are lawmakers wondering why there's still little explanation as to why the Administration took the embarrassing initial positions it did over the attack, there's still very little news about bringing the perpetrators to justice. The Washington Post notes:
The FBI, which is investigating the attack, has reported no progress. But Kerry said without elaboration that investigators "have identified people, and they're building a case." He said that the State Department had taken action on all 24 recommendations by a department-named board that independently reviewed the Benghazi incident.
Fox News reported that Republican California Rep. Darrell Issa, chairman of the House Oversight and Government Reform Committee, is trying to get clearance to find a way for potential government "whistleblowers" to share classified information with Congress to help with the investigation.