DC Reasonoids: Check Out Silver Circle, an Animated Movie About the Fed And More, Tonight!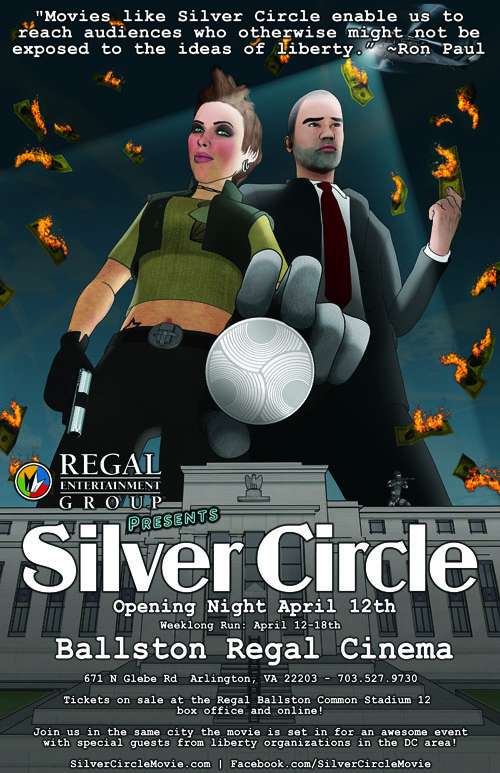 If you're in the DC area, check out Silver Circle, an animated movie about anti-Federal Reserve activists.
At the center of corruption is the Federal Reserve who has gained enormous amounts of control over America's economy, with disastrous effects beginning to show.

Standing opposite, is the band of Rebels who have vowed to take back the freedom they once knew…and they won't go down without a fight.

Monetary mayhem. Explosions. Romance. Silver Circle plans to take indie animation to a whole other level.
The movie is debuting in the DC area at the Regal Ballston and will be playing over the next week.