Hakken Family, Separated Over Pot Arrest, Has Allegedly Arrived in Cuba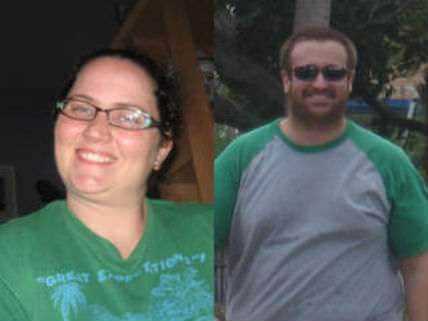 Joshua Hakken, the Florida man who kidnapped his own children after being inititally separated from them due to a marijuana arrest, has allegedly landed with his family in Cuba. CNN reports that
A man on a boat at a Havana marina told CNN's Patrick Oppmann he is Josh Hakken, the U.S. man accused of kidnapping his sons and sailing them to Cuba.
He declined to answer questions, and Cuban security asked a CNN reporter to leave.

The man, who fit Hakken's description, was with a woman who fits the description of his wife. Both were aboard a blue sailboat named "Salty." The CNN reporter also saw one child on the boat.

Hakken, a Louisiana man who lost custody of his two young sons, is accused of abducting them, together with his wife, according to a Florida sheriff's department.
Joshua Hakken, who media outlets continue to describe as "anti-government" due to his anarchist/libertarian postings on firearm and homeschooling forums, kidnapped his children from his mother-in-law last Wednesday, just one day after a Louisiana judge terminated his and Sharyn Hakken's parental rights.
The judge's ruling allegedly stems from Hakken's June 2012 arrest in Slidell, Louisiana. The Hakken family–Joshua and Sharyn, and their sons, Cole and Chase–were staying in a hotel in Slidell when police were called due to a "disturbance." Slidell Police claim they found Joshua Hakken in possession of a gun, a knife, and marijuana, and that the couple said they were "taking a journey to the Armageddon." Hakken was charged with using a controlled substance in front of a minor, and his children were immediately placed in foster care. Hakken allegedly spent a week in jail according to Slidell police. Upon his release he showed up at the foster home where his children were and demanded that they be returned to him at gunpoint. When the woman who ran the foster home said no, Hakken left.
Fast-forward to last week: After a year separated from his children, Hakken showed up early Wednesday morning at the home of Patricia Hauser, his wife's mother and the children's guardian, and restrained her with zip ties. He then took Cole, 4, and Chase, 2, and left with them in Hauser's car. Only minutes away from Hauser's home near Tampa, Hakken allegedly rendevouzed with Sharyn Hakken. The family of four then drove to nearby Madeira Beach, boarded the family sailboat, and set sail. Florida law enforcement didn't realize until the weekend that the Hakkens had taken to the Gulf of Mexico. Since the family disappeared, media outlets and law enforcement have suggested the Hakkens meant to harm their children and possibly themselves. It looks more and more like they simply wanted their children back.