Hollande Revises Schedule for Withdrawal From Mali, Says Objectives Achieved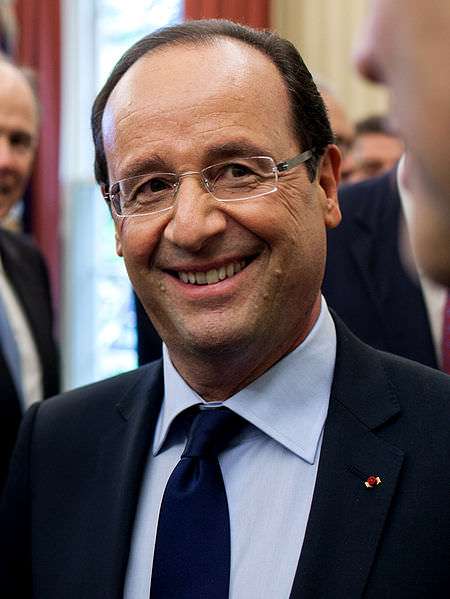 French President Francois Hollande has said that only 1,000 French troops will remain in Mali by the end of the year. Roughly 4,000 French troops entered Mali in January at the invitation of the Malian government to expel Islamic militants that had taken over much of northern Mali.
Throughout the French-led intervention in Mali French officials have revised their schedule for withdrawal. The French government is keen for African forces in Mali to begin taking on more missions. United Nations Secretary General Ban Ki-moon recently said that he would like the African forces to form a peacekeeping force and for another force to be put together that would be engaged in fighting Islamic militants. Hollande said that the remaining French troops would probably be part of the peacekeeping force.
While the French-led intervention has pushed Islamic militants out of most of their strongholds the political situation in Mali remains tenuous.
The Tuareg group the National Movement for the Liberation of the Azawad (NMLA), which originally fought with Islamist fighters against the Malian government, appointed its own governor for the Kidal region this week. Malian soldiers, who have been accused of abuses against Tuaregs and Arabs, have not been welcomed in some of the areas previously controlled by Islamic militants.
Hollande has said that he wants the Malian election to be held in July, though the French will not be backing any particular candidate. However, the political instability in parts of the country shows that although the Islamic militants may be gone the political situation is not stable. From UPI:
French and Malian forces have since liberated key northern cities like Timbuktu and Gao.

However, local militia member Moussa Boureima Yoro told France 24 there's no formal political presence in Gao.

"How can they ask us to go and vote? For who? And what for? It's clear we represent nothing in Malian politics," he said. "So we, alone, need to make our own destiny and transform this town."

The French report notes Gao in February became the first city in Mali to experience a suicide bombing. Residents told the newspaper they haven't seen a politician from the capital since the French intervention.
The worst of the fighting against Islamic militants may well be over, but the political struggle ahead could very well present plenty of additional problems for French and Malian forces.