Covered at Reason 24/7: Judge Resigns Amid Charges of Stealing Neighbor's Savings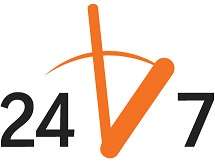 A California judge charged with 32 felony counts accusing him of draining the life savings of a neighbor has resigned and agreed to never pursue a seat as a judge ever again.
The Oakland Tribune reports on the case of Judge Paul Seeman:
Seeman is accused of stealing from his now-deceased Berkeley neighbor Anne Nutting by illegally gaining control of her finances and property after her husband died in 2009. While in control of her finances, Seeman is accused of slowly funneling her life savings and valuable possessions into his control. Nutting died in April 2010.

Investigators have said that Nutting's life savings and valuables were worth at least $3 million, court records state.

Seeman was charged on June 14, 2012 with numerous felony crimes including theft from an elder or dependent adult and numerous felony perjury charges for lying on state financial disclosure reports.
After those charges in June, Seeman refused to step down from the bench. He continued to draw a paycheck, though had not appeared in court since the arrest, according to the Tribune.
Follow this story and more at Reason 24/7.
If you have a story that would be of interest to Reason's readers please let us know by emailing the 24/7 crew at 24_7@reason.com, or tweet us stories at @reason247.