Coming Soon to the U.S.: Two-Day Waits for Doctors?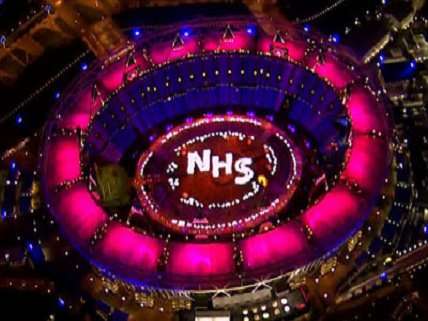 Remember back when Obamacare was still being touted as the next big thing that would both save money and create universal access to health care? You know, that false dawn before even the law's administrators were hoping it doesn't immediately degenerate into "a third-world experience"?
Stories abounded about how Canada and England showed just how it could be done. Here's the latest on basic care from Great Britain's fabled National Health Service (NHS), courtesy of the Guardian:
Patients are having to wait more than 48 hours to see a GP and often take time off work when they do because appointments are hard to get and at inconvenient times, a new report warns.

Research by the Patients Association also reveals deep dissatisfaction with out-of-hours care and widespread concern that weekend and overnight services may not deal with an urgent problem properly.

Six in 10 people who took part in a survey (60.5%) said they could not get to see a GP for at least two days, while 83.8% had to wait for more than 24 hours.
This sort of thing is a given when government rations care, either directly or indirectly. And there's this:
In addition more than one in three (37.6%) were unable to book an appointment for at least two days in advance and 57.4% said the process of booking an appointment was either "very difficult" or "could have been easier".

One in five (21.7%) – including 38.2% of 16-to-64-year-olds – had had to take time off work to attend an appointment. Of those who did, almost six in 10 (58.2%) had to take a day or more off to do so.
Health-care delivery in the United States already suffers from a lack of emphasis on customer service. You can schedule oil changes and haircuts with more precision than you can an appointment with the doctor. But keep a stiff upper lip, folks, because it can—and almost certainly will—get worse.
For more links to just how rotten the NHS is, go here and here.
Hat tip: Jack Shafer.