Signing Up for ObamaCare's Insurance Exchanges: As Complex As Doing Your Taxes?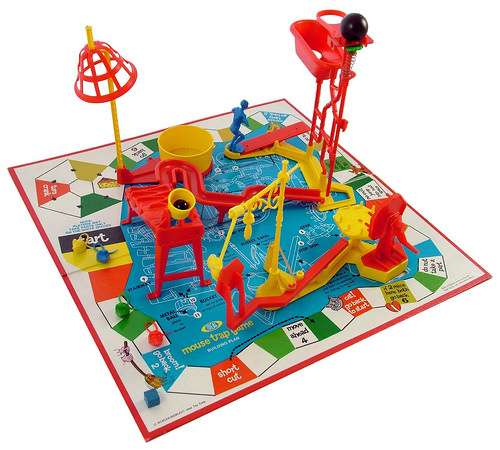 The administration has touted ObamaCare's health insurance exchanges as a way to simplify the process of signing up for health insurance. A White House page dedicated to the health care law says the exchanges "will make buying health insurance easy."
Turns out it may not be so easy after all.
The Associated Press obtained a draft application for ObamaCare's health insurance exchanges — the primary vehicles for the law's coverage expansion and health insurance subsidies. Guess what? It's pretty complicated. The current draft runs has 21 steps and runs 15 pages for a three person family. "At least three major federal agencies," the AP reports, "including the IRS, will scrutinize your application. Checking your identity, income and citizenship is supposed to happen in real time, if you apply online."
And that's just the application for the subsidies. After that, you'll still have to pick a plan. "Once you're finished with the money part, actually picking a health plan will require additional steps, plus a basic understanding of insurance jargon," the AP says.
If anything, finding insurance through ObamaCare's insurance sounds like it will probably be even more complex than most methods for purchasing insurance now. The AP report opens by suggesting that the application process could be "as daunting as doing your taxes." Indeed, it's complex enough enough that even ObamaCare's backers don't like it, and are worried it could undermine the law's effectiveness. Ron Pollack, the director of Families USA and a supporter of the president's health law, decscribes the current application draft as "enormously time consuming and complex" and warns that "will be difficult for many people to be able to complete."
The practical complexities of implementing ObamaCare continue to pile up. The same White House web page that says the exchanges will make health insurance purchases easy for individuals also says that "small business owners will be able to offer their employees a range of plans from different insurers just like big employers do." What it doesn't mention is that the Department of Health and Human Services recently proposed delaying the part of the small business exchange that allows small employers to offer a choice of plans due to the "challenges to effective implementation." Basically, insurers said that it would require too much time and effort to set up by the original deadline.
All of which is to say that, so far, implementing ObamaCare is a mess for the government, a mess for insurers, a mess for insurers — and, it looks like, a mess for many of us.