Covered at Reason 24/7: Hagel Walks Back Defense Budget Doom Talk
It's not the end of the world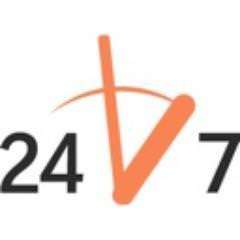 America's incredibly large defense budget makes any claim that the tiny sequestration cuts present a threat to the nation's security look silly. Now that efforts to panic us all have failed to prevent sequestration from happening, spanking new Secretary of Defense Chuck Hagel's first press conference was all about muzzling his predecessor's apocalyptic shriekings.
The Associated Press reports:
The Pentagon will not let an impending $46 billion in budget cuts erode U.S. military power, Defense Secretary Chuck Hagel said Friday. He said the cuts will "cause pain" but insisted that they can be managed without hurting national security.

At his first news conference since taking over for Leon Panetta as Pentagon chief, Hagel struck a more relaxed tone about the budget reductions, which are part of $85 billion in government-wide spending cuts that were taking effect Friday at midnight.

Whereas Panetta had warned of "catastrophic" effects that could reduce America to the status of a "second-rate" military power, Hagel said he believed the budget crisis can be managed in ways that do not put U.S. national security in jeopardy.
Follow this story and more at Reason 24/7.
If you have a story that would be of interest to Reason's readers please let us know by emailing the 24/7 crew at 24_7@reason.com, or tweet us stories at @reason247.