Louisiana Health Inspector Destroys Venison Donated to the Homeless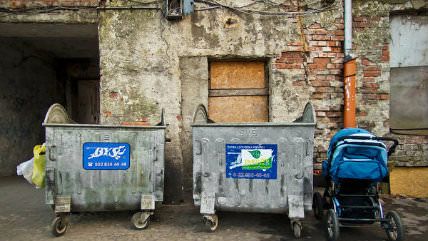 (dzarro72 / Foter.com / cc by-nc)
A Louisiana state health inspector poured bleach on 1,600 pounds of venison donated to a homeless shelter last month because the health department doesn't recognize the group that provided it.
Hunters for the Hungry has gathered extra game—that might otherwise go to waste—and donated it to the needy for nearly 20 years. Before it reaches homeless shelters like the Shreveport-Bossier Rescue Group, the meat is turned over to a state-licensed commercial processor.
From CBS Houston:
"We didn't find anything wrong with it," Rev. Henry Martin told KTBS. "It was processed correctly, it was packaged correctly."

The trouble began last month after the Department of Health and Hospitals received a complaint that deer meat was being served at the homeless shelter. A health inspector went out and told the homeless shelter that deer meat was not allowed to be served and that it had to be destroyed.

"Although the meat was processed at a slaughterhouse that is permitted by the Louisiana Department of Agriculture to prepare and commercially distribute meat approved from approved farms, deer are not an approved meet source…" the department said on its Facebook page.
That statement has been taken down and replaced with another:
Leaders and experts … are fully engaged in this issue with legislators and stakeholders to see how we can harmonize our procedures toward a program that allows game donations while ensuring health and food safety….
It's good to hear leaders and experts are on the case. In the meantime, Shreveport-Bossier Rescue Mission, which relies totally on private funding, had to spend $8,000 to replace the venison with lower-quality meat.
See the full video here.