Criticize a Judge (or Anyone Else), Go to Jail?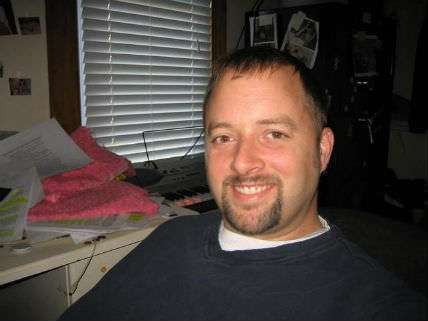 Daniel Brewington was not happy with the way that Dearborn County, Indiana, Judge James D. Humphrey handled his divorce case, during which he lost custody of his children, and he explained why at length in various strongly worded online commentaries. Largely as a result of those posts, Brewington is serving a two-year sentence at the Putnamville Correctional Facility for intimidation, attempted obstruction of justice, and perjury. The punishment Brewington received for condemning Humphrey's actions has attracted criticism from a wide range of First Amendment advocates, including UCLA law professor Eugene Volokh, conservative lawyer James Bopp, a former executive director of the Indiana Civil Liberties Union, the Indiana Association of Scholars, The Indianapolis Star, and the James Madison Center for Free Speech. In an amicus brief filed the week before last, they urge the Indiana Supreme Court to overturn Brewington's conviction for intimidating Humphrey, arguing that the provision under which he was convicted, as interpreted by a state appeals court, threatens constitutionally protected speech about the official acts of public officials.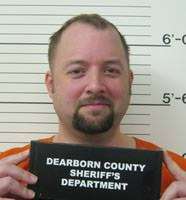 The intimidation charge related to Brewington's comments about Humphrey, which was treated as a felony because it involved a judicial officer, was based on the allegation that he "communicated to another person a threat with the intent that the other person be placed in fear of retaliation for a prior lawful act." The threat in this case was that Brewington would "expose the person threatened to hatred, contempt, disgrace, or ridicule." Upholding Brewington's conviction on this count, the Indiana Court of Appeals ruled last month that "the truthfulness of the threatened disclosure is not necessarily relevant to prosecution because the harm, placing a victim in fear, occurs whether the publicized conduct is true or false." It added that some of Brewington's statements about Humphrey were demonstrably false. "Over the course of at least a year," the court said, "Brewington repeatedly called Judge Humphrey a 'child abuser.'…Brewington also called Judge Humphrey 'corrupt'…and accused him of engaging in 'unethical/illegal behavior.'"
It is not clear to me that, as the appeals court claimed, Brewington's comments "went well beyond hyperbole and were capable of being proven true or false." As Brewington explained, he believed Humphrey's custody decision, which was coupled with restrictions on Brewington's visitation rights, was tantamount to child abuse. That claim and the accusations of "corrupt" or "unethical" behavior seem like expressions of opinion to me. In any case, the appeals court made it clear that for purposes of the intimidation charge it did not matter whether what Brewington said was true. It rejected Brewington's argument that his speech was protected by the First Amendment, saying "the conduct that is criminalized here, communicating a threat to a victim to place the victim in fear of retaliation for a prior lawful act, necessarily falls outside the realm of protected criticism of government decisions due to the requirement of criminal intent"—i.e., an intent to "place the victim in fear." As Volokh points out in the amicus brief, this reading of the law suggests that prosecution would be appropriate in situations like these:
1. a columnist's writing, "Legislator A's vote on issue B is ridiculous, and I intend to ridicule him until his constituents view him with contempt";

2. an advocacy group's picketing a store with signs saying, "The store owner's decision to stock product C is disgraceful, and we hope our speech will expose the owner to disgrace and ostracism";

3. a politician's saying, "The incumbent's decision D is so foolish that, once I publicize it, the incumbent will be the laughingstock of the state."
Under the appeals court's interpretation of the statute, all that's necessary for a conviction is an explicit or implied threat of speech aimed at portraying the "victim" in a negative light. It is not hard to see why Volokh concludes that the appeals court's decision "endangers the free speech rights of journalists, policy advocates, politicians, and ordinary citizens."
More on Brewington's case here.
[Thanks to Nicolas Martin for the tip.]