Medical Marijuana Raises Fears Over Reach of Occupational Licensing Laws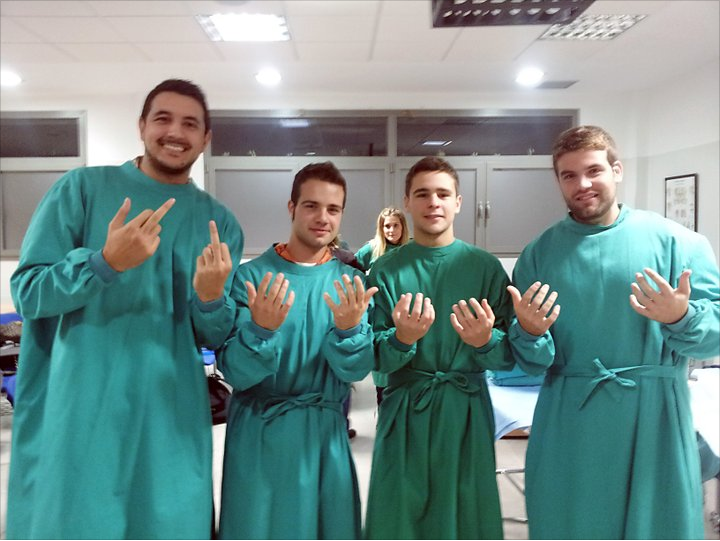 Medical associations are generally pretty control-freaky, and don't generally earn a reputation for advocating looser rules over anything. But the Massachusetts Medical Society is trying to get with this whole medical marijuana thing by oiling the bureaucratic wheels and developing standards and procedures for certifying patients as eligible to use federally disfavored plants for their medicinal qualities. But, in the process of submitting its written comments to the state Department of Public Health, the physicians' guild raised a bit of a kerfuffle with one little question. And that question has people wondering just how vulnerable people who have lobbied so hard to limit access to their trades with licensing laws might be if they buck their masters on this — or, potentially, any — issue.
In its submission, "MMS Comments Submitted to Department of Public Health's Listening Session on Medical Marijuana," the med-o-crats ask:
May licensed individuals participate in the certification process without concerns regarding their licenses?
Hmmm …
So far as I can discover, this hasn't, yet, been an issue in states that allow medical marijuana. Arizona did delay legalizing the stuff with an early incarnation of a medical marijuana ballot initiative by using the word "prescribe" rather than "recommend" or the other work-arounds that states have used. Prescription powers are strictly regulated by the DEA*, and we all know how friendly that federal agency is to any mention of the word "marijuana." But even if the DEA isn't formally invoked, Beetlejuice-style, might there still be issues? Boston's WBUR frames the dilemma:
One potential scenario: A doctor who becomes a medical marijuana patient would be at "significant risk" of violating his or her license to practice medicine, according to Bill Ryder, legislative and regulatory counsel for the Massachusetts Medical Society.

Ryder says the main problem for doctors is a question on the state license application that asks, "Do you use an illegal drug?" The state Board of Registration in Medicine, which reviews physician licenses and applications, may still be bound to interpret "illegal drug" according to federal law.

"So the board could require you to report that and then judge you on the basis of the fact that you may have violated federal law," Ryder explains.
The resolution to that problem isn't clear, one way or the other. But, while physicians in other states don't seem to have run into difficulty, marijuana-unfriendly jurisdictions absolutely have yanked business licenses from property owners who rent to dispensaries. Licenses of all sorts often include vague wording and requirements, subject to to interpretation by the people who grant them and can revoke them. Occupational licensing-wise in Massachusetts, says WBUR:
There's no clarity yet from state licensing boards. Panels that review nurses, mental health workers, dentists and many other professions says they are waiting for the Department of Public Health to write regulations on medical marijuana before "determining whether changes to board regulations or policy may be appropriate."
But cops and security guards are definitely screwed.
"Any person who uses or is addicted to marijuana, regardless of whether the state has passed legislation authorizing marijuana use for medicinal purposes, is prohibited by federal law from possessing firearms or ammunition," says Donna Sellers, a spokeswoman for the Bureau of Alcohol, Tobacco and Firearms.
People in many occupations often find licensing an easy way to "professionalize" their industries and to, quite honestly, raise an often stupid and expensive barrier to entry so as to protect the income of existing practitioners. But, in doing so, they turn the right to make a living into a state-granted privilege. And the power to revoke that privilege is exercised by government officials who might be moved to act by the use of medical marijuana — or anything else that displeases them.
*I checked with my physician wife, and it turns out this isn't legally correct, but has become a reality of the health care industry. The DEA number is now the Social Security number of medicine — a universal ID number that you really can't do without.