Senator Harkin to Wage Pricey War on Fat
Even if you're thin, you'll pay for Tom Harkin's fat fatwa.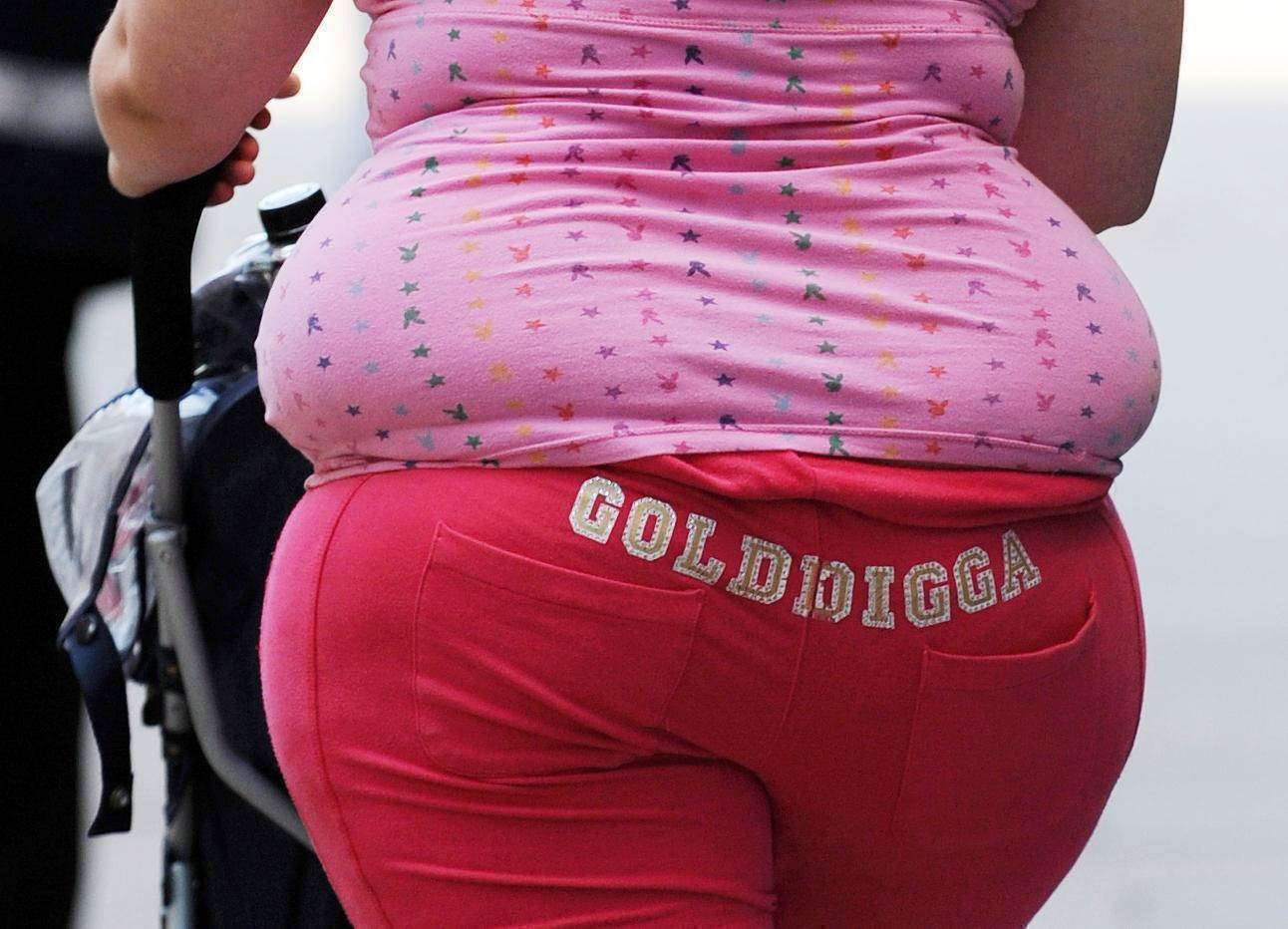 You know what they say: The government helps those who won't help themselves—or who will help themselves to seconds.
Exhibit A: U.S. Sen. Tom Harkin's fatwa on fat and individual responsibility, the Healthier Lifestyles and Prevention America Act, also known as the HeLP America Act.
The bill, introduced this week by the long-serving Iowa Democrat, is the latest in a growing line of big-government measures in obesity battle costing American taxpayers—morbidly obese and skinny alike—billions of dollars.
Just how much taxpayer cash the HeLP America Act helps itself to isn't clear. The bill must first be reported to committee before the Congressional Budget Office breaks down the costs. But based on the ambitious scope of the legislation's public health and prevention initiatives, taking aim at obesity and sundry bad personal choices that led to it, HeLP America's fiscal demands could top the budget scales.
Also not clear is how much states would be on the hook for the array of federal government requirements, or how such an ambitious program would be funded in a time of $16 trillion-plus national debt.
Harkin's staff did not reply to Wisconsin Reporter's request for a fiscal breakdown.An updated knockoff of an idled bill Harkin co-sponsored in May 2007 and borrowing from and expanding existing initiatives, the HeLP Act does everything from bolstering the free fruit and vegetable program in schools to awarding grants for community gardens to calling for the installation of bicycle storage areas at federal buildings.
Federal employees better be prepared to take the stairs.
"In General- Each Federal agency shall install point-of-decision prompts encouraging individuals to use stairs wherever practicable at each relevant building and installation," the proposal states.
The bill promotes breastfeeding among working mothers, hikes taxes on tobacco, gives tax breaks to employers for employee fitness club memberships and requires physical activity guidelines for the general public.
There's more labeling mandates to tell consumers that the processed stuff they're eating beyond moderation may not be the best diet plan. The HeLP Act sets forth provisions to reduce the sodium content of processed and restaurant food, and expands coverage of preventive services through Medicaid and theFederal Employees Health Benefits program.
HeLP has some punitive measures, too, going after a usual suspect. The bill imposes an industry-wide penalty on manufacturers of cigarettes for failure to achieve a federal government youth tobacco reduction goal. The fine, should youth tobacco usage fail to be reduced by at least 5 percent "or a level determined significantly sufficient by the Secretary" of the U.S. Department of Health and Human Services, could be as high as a combined $3 billion.
As one free-market official put it, the HeLP Act is New York Mayor Michael Bloomberg on steroids.
Saving lives, saving tax dollars?
Harkin, who has championed government health-care initiatives throughout his nearly 30-year U.S. Senate career, said prevention is the key to improving public health and ultimately saving taxpayer money.
"Taking steps to improve access to healthier options, exercise opportunities, food labeling, and tobacco cessation will not only help stave off chronic disease — it will also save consumers and taxpayers money in the long run," Harkin said in a statement. "By making health and wellness a key priority in our schools, workplaces, and communities — and by educating people to make informed choices — the HeLP America Act can open the door for more Americans to live longer and more productive lives free from chronic disease."
Treatment of chronic disease accounts for more than 75 percent of the $2.5 trillion the United States spends on health care annually, Harkin added.
The legislation has the backing of the Center for Science in the Public Interest,the Campaign for Tobacco-Free Kids and the Campaign to End Obesity Action Fund.
"As America's health care costs associated with obesity become increasingly unsustainable, these efforts – aimed at prevention – could not be more timely,"Stephanie Silverman, co-founder of the Campaign to End Obesity Action Fund, said in a statement praising Harkin's bill. She pointed to "research" suggesting that 10 percent of all U.S. medical costs can be attributed to obesity.
Said obesity epidemic may not be as titanic as the Campaign to End Obesity and others assert, according to the Center for Consumer Freedom, a nonprofit "devoted to promoting personal responsibility and protecting consumer choices." In a recent post, the center points to Gallup's annual Healthways survey, which found obesity and overweight rates slightly increased between 2008 and 2012.
Another study by the Centers for Disease Control and Prevention found obesity among preschoolers has declined slightly, perhaps signaling a breakthrough in the war on weight.
Fat policy fiat
Maybe such studies are proof that myriad government programs — from First Lady Michelle Obama's Let's Move! campaign to fight childhood obesity to the multitudinous provisions in the Patient Protection and Affordable Care Act, also known as Obamacare — are effectively combatting health problems such as childhood obesity.
Or maybe American consumers are making healthier choices in a free market that is responding to demand.
Either way, conservative groups such as the Center for Consumer Freedom argue the government shouldn't put its nose in the business of consumer choice, whether it be Bloomberg killing big gulp sodas in New York City or the federal government mandating bike racks for government employees through Harkin's legislation.
"What I most certainly do have a problem with is the federal government using public resources and policy fiat to construct the bike-path-using, salad-eating, quinoa-cookin' society of their crunchiest daydreams because that's how theythink society should look," wrote Erika Johnsen in a Sept. 4, 2012, post in the conservative online news site Hot Air.
"Bureaucratic endeavors to instill top-down virtue almost never fail to fall spectacularly flat, and usually come with a whole mess of unintended consequences and hidden costs, or even end up achieving the opposite of their intended effect," she added.
Such government programs often pick winners and losers, and the would-be winners already are getting behind Harkin's bill.
The Packer, a trade publication covering the fresh produce industry, applauded the Iowa senator for "again showing a passion for providing fresh produce to schoolchildren."
"The Fresh Fruit and Vegetable Program is very effective — it increases children's overall fruit and vegetable consumption, exposes students to a wide variety of fresh fruits and vegetables and promotes healthier eating habits,"Lorelei DiSogra, vice president of nutrition and health for the Washington, D.C.-based United Fresh Produce Association said in an email to The Packer. "The FFVP is a key prevention strategy for schools; all elementary school students would benefit from expanding the (program.)"
The association gave $77,000 to U.S. House candidates last year, and $22,000 to Senate candidates, according to Open Secrets.org.