Brickbats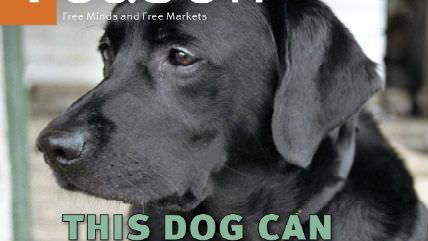 Gus Hooker, 13, wanted to grow his mustache out for Movember, when men grow their facial hair to raise awareness of prostate cancer. But officials at the Priory Academy in England turned down his request, saying it isn't an "inclusive" activity because girls and younger boys can't grow facial hair.
James Cagle and his wife panicked when their 5-year-old son didn't come home from school. They rushed to Idaho's Washington Elementary School, where they found the boy alone in a small dark room. A teacher had placed the boy in the room for misbehaving earlier in the day and apparently forgot about him.
Police in Kent, England, have arrested a 19-year-old man for burning an artificial Remembrance Day poppy and posting a photograph of it on Facebook. He is being investigated under the Malicious Communications Act of 1988, which makes it illegal to send any message with "intent to cause distress or anxiety."
The Broward County, Florida, sheriff's office has charged school bus attendant Darryl Blue with aggravated child abuse. A bus security camera captured Blue choking an autistic 13-year-old after the boy apparently wet himself. The bus driver, who did nothing to stop the attack, has not been charged. Neither Blue nor the driver has been fired.
U.S. Interior Secretary Ken Salazar apparently didn't like being questioned about some 1,700 wild mustangs in federal holding pens. Salazar threatened to punch a reporter from the Colorado Springs Gazette if he ever asked about the subject again.
A Transportation Security Administration report described an airport pat-down search that exposed the breasts of a 17-year-old girl as an "embarrassing" and "unfortunate" accident. The girl was traveling with classmates from a private Christian school when she was searched at Los Angeles International Airport.
Police in Denham Springs, Louisiana, ordered Sarah Henderson to take down some of her Christmas decorations. Henderson had arranged the lights on her roof to resemble a hand flipping the bird. Officers told her the lights violated state obscenity laws.
A Piedmont, Oklahoma, police officer gave Ashley Warden a $2,500 ticket for public urination after he spotted her 3-year-old son peeing in the family's front yard. Police Chief Alex Oblein says the officer should have handled the incident differently but adds that he'll wait for prosecutors to decide whether to drop the charge.
Officials at Adam Road Primary School in Western Australia gave Amber Rome, 12, detention for hugging a classmate after the bell rang. The school adopted a "no hugging" policy last year after some parents claimed their children were harmed by excessive hugging and others said their children were left out of the hugging.
In England, the Manchester National Health Service Trust has banned paper clips because staff members keep cutting themselves on them. The trust sent a memo telling employees that paper clips should be "carefully disposed" and replaced with plastic fasteners.
Charles Oliver