RNC Chief Reince Priebus Fends off Paulite Rebellion
As I reported here the other week, a 2012 Maine Ron Paul delegate Mark Willis had launched an insurgent campaign to replace Reince Priebus as head of the Republican National Committee. That campaign seems to have been neutered today, as per this Politico article: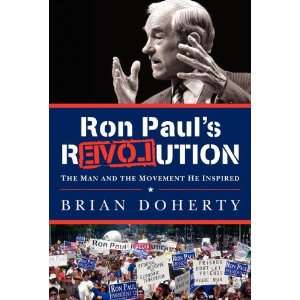 By quietly wooing a handful of Ron Paul supporters and capitalizing on a rift in the libertarian ranks, the Republican National Committee's chairman squashed a long-shot challenge for his job.

Reince Priebus's reelection to another two-year term was guaranteed when a 5 p.m. deadline passed Thursday. His sole challenger, Maine committeeman Mark Willis, did not have the support required from three state delegations to get on the ballot for a formal vote on Friday.
As I reported a few weeks ago, the Iowa party, run by Paulite A.J. Spiker, decided to stay with Priebus. Politico reports that Willis never directly asked Spiker for support.
But Nevada, another largely Paulite state, was still in play. So:
Priebus flew to Las Vegas Monday for an evening sit-down with Nevada's Republican state chairman and national committeeman. After these Paul supporters won control at a state convention last year, the RNC and Mitt Romney's campaign largely bypassed them by funneling funds through a shadow party. Both sides express a desire to mend fences after the GOP got creamed in the Silver State in November.

"There were certainly some promises exchanged," Nevada committeeman James Smack said of the meeting. "We're not talking about money. We're talking about promises, though, that he's going to work on getting some doors open for us that have been closed by whatever means – whether that be through some of the casino owners or what have you."
Paul folk never like to say die:
There's an element of devoted Paul supporters who agitated for resistance, even if futile, to Priebus. Some plan a sign-waving protest Friday morning outside the Westin hotel where the RNC is meeting.

Jeff Larson drove with a group of like-minded Paul backers all the way from Texas to support Willis' bid. He was a Texas delegate to last summer's national convention but only a guest at this meeting in Charlotte. He feels Rand Paul will be a viable candidate in 2016, and he wants to stay involved to help shape the rules and lay the groundwork.

He worries that the establishment sees the Paul forces as obsessed with legalizing drugs and abortion. He thinks they can work together on fiscal issues.

"You'll never see these factions merge, but you'll see them cooperate in areas," he said.
I reported back in August on Willis's efforts in the contested Maine delegation.
Willis's press conference announcing his now-moribund candidacy: