French-Led Intervention in Mali Gathers British and American Support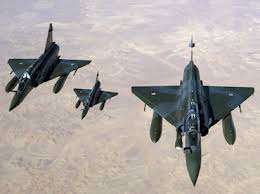 British and American forces have joined the French-led intervention in Mali that began on Friday.
The British government has sent two C17 cargo planes to assist French operations in Mali, but will not be sending combat troops. Minister for Africa Mark Simmonds said yesterday that British troops could be sent to Mali to assist with training the Malian army as part of a wider E.U. mission. Mr. Simmonds went on to justify British involvement, citing the unpleasantness of the Al Qaeda-linked militants who have taken control of northern Mali.
On Sunday the French confirmed that the U.S. was providing communication and transport assistance for the intervention. Today, The New York Times reported that Defense Secretary Leon Panetta confirmed the Obama administration's support for the Malian government, saying that assistance in the form of air and logistical support could be offered. Other details were left wanting:
Defense officials would not rule out the possibility that American military transport planes might land in Mali, where the United States has been conducting an ambitious counterterrorism program for years. The officials would not discuss whether the United States has deployed drone aircraft, either armed or unarmed, over Mali.

Mr. Panetta, who spoke to reporters on his plane en route to Portugal for a weeklong trip in Europe, said that the chaos in Mali was of deep concern to the administration, and he praised the French for their actions. He also said "what we have promised them is that we would work with them, to cooperate with them, to provide whatever assistance we can to try to help them in that effort."
Although Al Qaeda-linked militants have been pushed back by French operations some have taken the central town of Diabaly as part of a wider advance south. French Foreign Minister Laurent Fabius has been stressing that the operation in Mali will be over soon and predicts that it will be completed in "a matter of weeks." Militants in Mali have pledged to strike "at the heart" of France in a statement that confirms the fears of a French judge who warned that an intervention in Mali could lead to terrorist attacks on French soil.
As Ed noted earlier, Dominique de Villepin, who was France's foreign minister from 2002 to 2004, has said that France would do well to learn from the lessons of Afghanistan and Iraq, lessons that British and American officials have apparently yet to learn.