A.M. Links: NRA Confident Congress Won't Pass Gun Ban, Brits Join French-Led Intervention in Mali, NYC to Link Doctors' Pay to Performance, MIT Investigating Aaron Swartz Suicide, Indian Army Chief Considering Retaliation Against Pakistan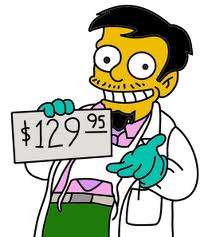 The Royal Air Force is assisting France with its intervention in Mali. Al Qaeda-linked militants have launched a counter-attack in the town of Diabaly, southwest of recent French air strikes.
Thousands rallied in Paris against President Hollande's plan to legalize same-sex marriage.
MIT has ordered an investigation into the suicide of reddit co-founder Aaron Swartz.
India's army chief is considering a retaliation against Pakistan for the killing of two soldiers in Kashmir.
Follow Reason and Reason 24/7 on Twitter and like us on Facebook. You can also get the top stories mailed to you—sign up here.
Have a news tip? Send it to us!
The updated Reason app for Apple and Android now includes Reason 24/7!