French Judge Warns of Attacks on French Soil in Wake of Mali Intervention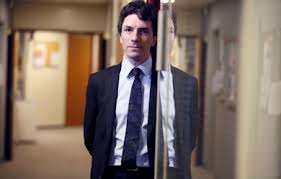 A French judge has said that the planned intervention in Mali, which is supported by the French government, could lead to terrorist attacks in France.
Speaking to Le Journal du Dimanche anti-terrorism judge Marc Trévidic warned of how France could be perceived by some in the large Muslim population living in France. From Reuters:
Diplomatic sources have said a handful of French nationals had travelled to the Sahel region to train for Islamic jihad, or holy struggle. Trevidic said four investigations were open on what he called Malian "terrorist" cells.

"They are young, often dual nationals or who have links with sub-Saharan Africa," he said. "They get in either through Niger or Algeria, but many are Malians who can go and visit their families and don't need visas."

France has been a vocal supporter of plans for an international operation to try to wrest back northern Mali from Islamist insurgents, who hold eight French hostages in the area.

In December, the U.N. Security Council authorised a French-drafted resolution to deploy an African-led force to retrain Mali's defeated army and support an anti-insurgent mission, although no ground operations are expected until later in 2013.

"All the ingredients exist so that there are repercussions on our soil," the judge said. "France is backing those that want to intervene militarily in Timbuktu. So we are the enemy and are identified as such."
France's large Muslim population and its history of colonization in North Africa make the intervention in Mali particularly sensitive. With an intervention so much culturally and geographically closer to home than recent French operations in Afghanistan French authorities should be especially wary of the unintended consequences of an intervention in Mali. Trévidic believes that the French must begin to get used to terrorism:
"We will have to accept this reality without deluding ourselves. It means we have to accept that attacks will succeed and there will be deaths."