Canadians Send Contradictory Messages Regarding Possible Intervention in Mali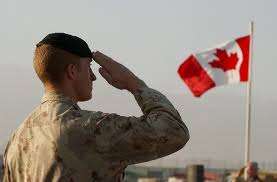 Canadian Defense Minister Peter MacKay has said that Canadian officials are considering what Canadian forces might be able to contribute to the planned intervention in Mali, which aims to dislodge Al Qaeda militants from the north of the country.
From The Globe and Mail:
"We are contemplating what contribution Canada could make," Mr. MacKay told reporters at CFB Halifax Sunday, where he announced a rent cap for some defence housing.

"Training is something that Canadian Forces are particularly adept at doing," Mr. MacKay said. "We have demonstrated that repeatedly … throughout our history. But certainly the training mission in Afghanistan is testament to that commitment and that ability and is something that has garnered the admiration of recipient nations but other countries as well that emulate Canadian training techniques."
MacKay's statement contradicts earlier comments from Canadian Foreign Minister John Baird, who said that the Canadian government was not planning on sending troops to Mali. Were Canada to commit troops it would be the latest in quite a long list of countries preparing to get involved.
French peacekeeping veteran General Francois Lecointre was recently announced as the leader of the E.U.'s mission in Mali. The E.U.'s mission is separate from the Africa-led mission approved by the UN Security Council, which will include 3,300 troops.
Earlier this month UPI reported that the French were putting pressure on Algeria to back intervention and that although the U.S. was not planning on sending troops to the region it is "likely to become the main financier of any regional operation."
Although the planned intervention in Mali seems to be gathering considerable support there is good reason to think that the fight against Al Qaeda will lead to difficulties similar to those that we have seen in Afghanistan.
Our campaign in Afghanistan succeeded in displacing much of Al Qaeda from the country. However, many Al Qaeda fighters are now in Pakistan. If the planned intervention in Mali is successful there is a good chance that we could see something similar, with Al Qaeda militants moving to a bordering country like Niger.
It should be of little reassurance that UN Ambassador Susan Rice described the plans for the intervention as "crap," saying, quite rightly, that the planned African force does not have the skills required for the mission in Mali. Canadian officials ought to consider how likely it is that thousands of unprepared occupying troops will improve the situation in Mali.